Terelj National Park Horse Riding Tour
Explore Terelj park on horseback
Terelj National Park:
Horse Riding Mongolia Day Trip
Tour Information
Duration: Day trip
Availability: May to October
Trip from: Ulaanbaatar
If you're looking for an escape from the hustle and bustle of the city, look no further than Gorkhi Terelj National Park. Horseback riding is a great way to see the Terelj park and get some exercise at the same time. We'll be horseback riding in Terelj's most beautiful and wild territory, with the majority of the terrain covered in trees and waterways, as well as towering summits.
Experience During The Tour
Experience horse riding sessions and go on horseback adventures
Play some fascinating culture games and learn more about Mongolian History.
Eat good food in open air while enjoying vast open steppes of Mongolia.
Take pleasure in seeing and hearing the open field and lovely mountain scenery.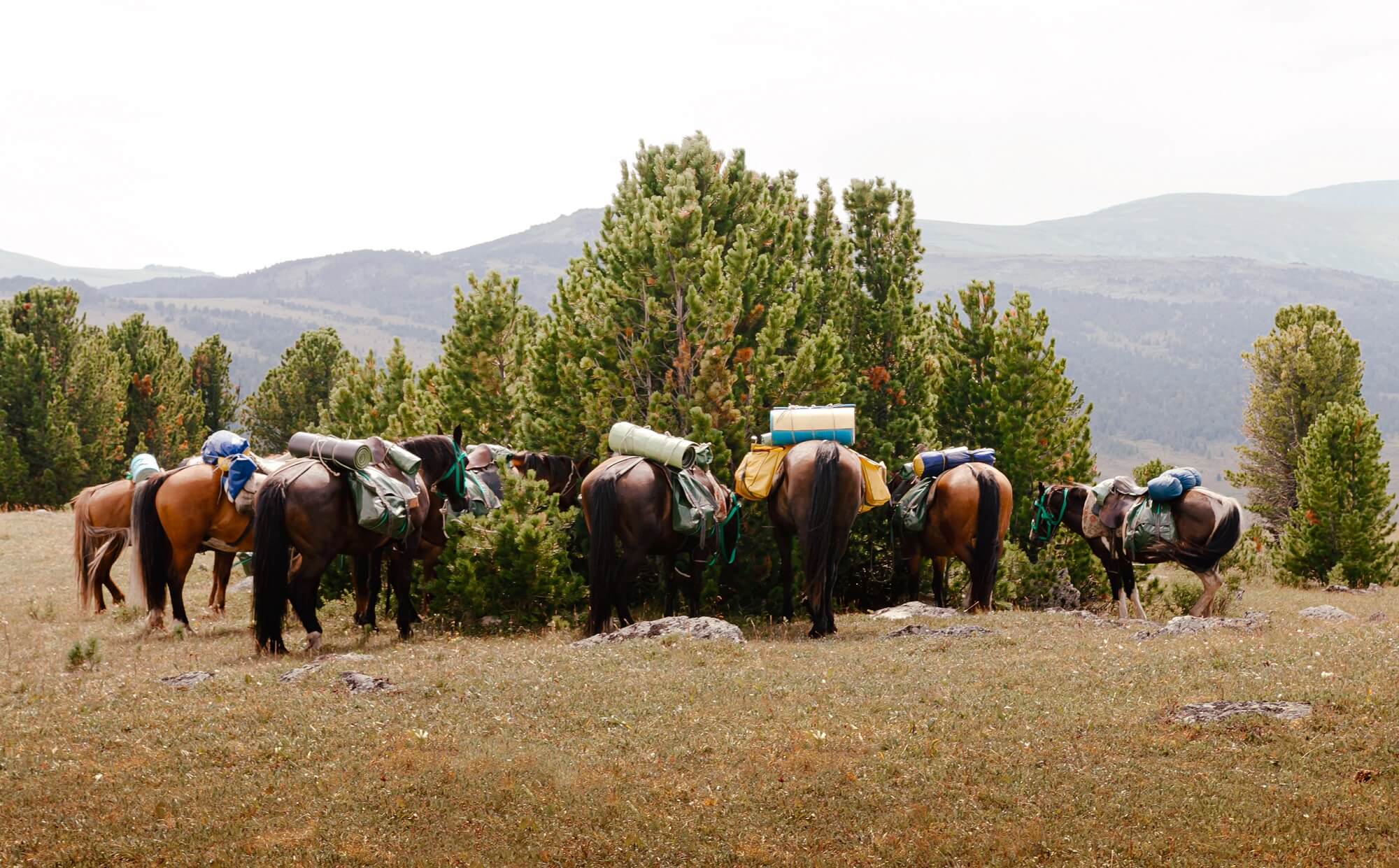 Gorkhi Terelj Horse Trek Mongolia
Discover new nomadic life
Itinerary
Total Travel time: 5 hours
Schedule:
08:30 Start Tour from Ulaanbaatar
10:00 Arrive at Terelj National Park & Start Horse Riding

13:00 Lunch

in the open air
14:00 Continue Horse Trekking
16:30 Finish riding horse & play some games and relax
18:00 Go back to Ulaanbaatar
Things to keep in mind :
Be sure to approach your horse calmly and try not to startle it. This is true for all horses, but especially the Mongolian horses which has to fend for itself most of the year.
When you're riding, don't make sudden movements, ask the local people to stop help you or ask your guide to help you.
Don't lean forward because Mongolian horses frequently perform large head movements to get rid of little insects that bite the inside of their nostrils and ears.
Keep your reins in one hand, use only neck reins.
Never use your legs to tell your Mongolian horse to walk, trot or canter. Just say "Tchou" as if you mean it!
Loose clothing might be flapping in the wind. Choose a raincoat instead of a poncho.
Tour Price:
| | |
| --- | --- |
| How many People | Price USD $ |
| 2 Person | 130$ |
| 3 Person | 110$ |
| 4 Person | 95$ |
| 5 Person | 85$ |
Terelj National Park Tour
Meet Horse Riding Adventures in Magnificent National Park of Mongolia
Things To Consider
A private tour guide and a chauffeur-driven automobile will only cater to your needs. There will be no more other tourists in your party.
This trip package can be completely tailored to your itinerary.
The tour can be conducted with a minimum of 2 people.
It's best to wear warm, thin layers of clothing such as a waterproof jacket, a hat and headscarf to shield you from the sun and winds. Especially during horse ride. (No need for sleeping bags as it is only day trip)
Make sure you have all of your camera equipment with you before leaving.
June to September is the optimum time to visit for Mongolia trip, with the peak period for the Naadam Festival in July. July and August are also the wettest months of the year, but our weather ensures that you will have many sunny days throughout this period.
Suggested Tour:
Terelj National Park 1-Day Tour Explore Terelj Park & Genghis Khan Statue Attractions Terelj National Park Day Trip Tour Information If you're looking for an escape from the hustle and…
Gobi Desert Tour In Beautiful Mongolia Explore Gobi Desert Attractions Gobi Desert Tour 7 days 8 night Tour Schedule: May to October Experience the best of Mongolian culture on this…
Our Tours: Short Time Tours horse riding tour for amazing one day from $85 Przewalski horses tour for one day from $85 terelj national park tour for one day from…
Related content:
Mongolia Ulaanbaatar – Embark on a journey through the captivating history of Ulaanbaatar, where nomadic traditions meet modern vitality, creating a unique tapestry of culture, heritage, and warm Mongolian hospitality….