Choijin Lam Temple is one of the unique complex works of Mongolian architecture, sculpture, and painting of the late 19th and early 20th centuries. The people of Mongolia constructed over 700 temples in the past and had a rich history of cultural progress. Choijin Lama Temple, among all those structures, possesses an unique feature.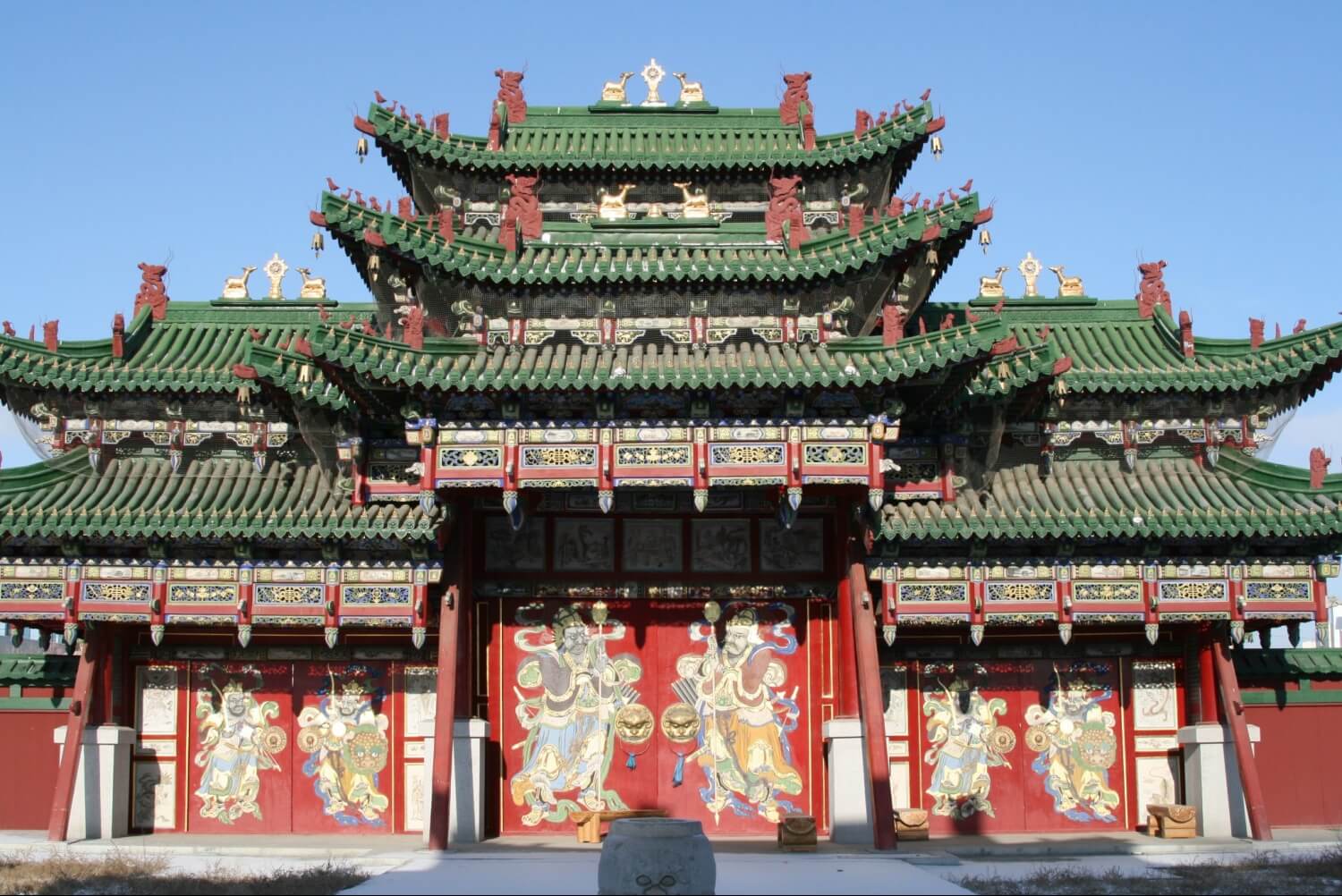 The construction of this monastery complex began in 1904 and was completed in 1908, under the direction of renowned architect Ombo and by over 300 Mongolian master craftsmen. The Temple Museum houses a fascinating collection of religious objects from Choijin Lama Luvsankhaidav, who was the younger brother of the Eighth Bogd Khaan (spiritual head of Mongolia) and designated state oracle of Mongolia.
Five temples grace the museum grounds, each one decorated to capture the beauty of its original design. The temple names are:
Temple of Manarayas
Refuge Bestowing Main Temple
Zuu Temple
Yadam Temple
Amgalan Temple.
The museum is located in central Ulaanbaatar, directly south of Sukhbaatar Square. It is open year-round (with reduced hours during the winter months). The explanations of the collection are not as detailed as they could be, but each temple has room attendants who can provide additional material.
The museum itself and its objects also show the re-emergence of Buddhism in Mongolia after Communist repression, with a particularly interesting display on Buddhist Tsam dancing ​and its modern revival.
The Choijin lama temple complex is a great example of Manchu religious architecture. Despite the purges, nearly all buildings (yampai, gates and temples) constructed of blue brick and wood survived. They are also decorated with green tiled roofs that have animal-shaped ornaments running along their spines.
The Choijin Lama Temple Museum is reputed to be the most spiritually-charged place in Ulaanbaatar. According to local legend, if single people worship at either the Darlal Mosque or Yadam Mosque located here, they will find a spouse and see all their desires come true.
Night museum event at Choijin Lama Temple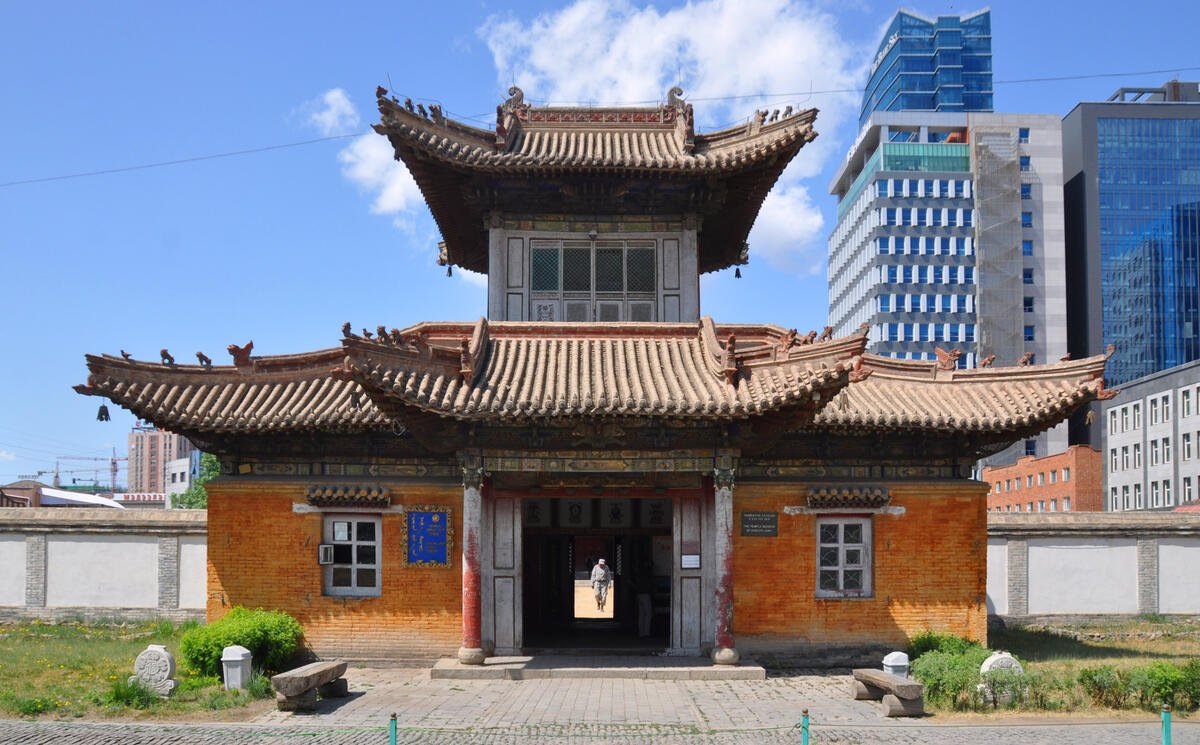 Many museum visitors are unaware that some museums have special events going on after regular hours. Choijin Lam Temple Museum has become the most popular place to go out in Ulaanbaatar.
Since 2011, Choijin Lama Temple has hosted an annual nighttime museum event. The celebration is one-of-a-kind in that it includes a unique presentation of Jebtsundamba Khutukhtu's 16th Bogd Gegeen, which is only seen during the event and traditional musical performances such as folk song, Khumii (throat singing), Urtin duu (long song), Morin khuur performance (horse-headed fiddle), folk dances, contortion, and Tsam mask dancing.
Visitors to the event can see the tangible and intangible cultural heritage in both the historic and unusual ambiance surrounding the temple.
Related Content:
Ulaanbaatar is the capital and largest city of Mongolia. The city is located in the north central part of the country. Ulaanbaatar has a population of over 1.5 million people,…
Share to Public