There are many places you can visit in Ulaanbaatar capital city of Mongolia, from
but somedays you don't want to go look at museums, art galleries or see any of the historical sites. You want to cut loose, have some fun, and really experience Mongolia, like the locals. Here are the best places to go if you want to have outdoor activities like the locals.
The best things to do in Ulaanbaatar
1) 'Tengis' Movie theater
"Tengis" is a well-known movie theater one bus stop from the city center. You can watch the newest movies there, as well as play any sort of video game you want, including racing cars and shooting zombies. Because there's a bakery, fast food, and coffee shops on site, you won't have to travel far to satisfy your needs.
2) Square of Freedom
A Freedom Square is located just outside of the 'Tengis' movie theater. If you come here in the summer, you're fortunate since a number of activities at the Children and Youth Culture and Recreation Center will be moved to Freedom Square, making it into a mini park.
This mini park is the perfect place to have some fun and cool off on a hot day. You can enjoy free jumping at a height of 3-4 meters, sitting in a balloon and playing with sponges on the water. And if you get hot, there's even a fountain nearby! In the heat of summer, many young people use this park as a romantic spot for dates.
3) Yavuukhulan park
Yavuukhulan park is the ideal local landmark to get some peace and quiet in Ulaanbaatar if that's what you're looking for. Yavuukhulan park, located in front of the 23rd school, is named after the great poet Begziin Yavuukhulan. There are many famous vegan restaurants around here that you can enjoy.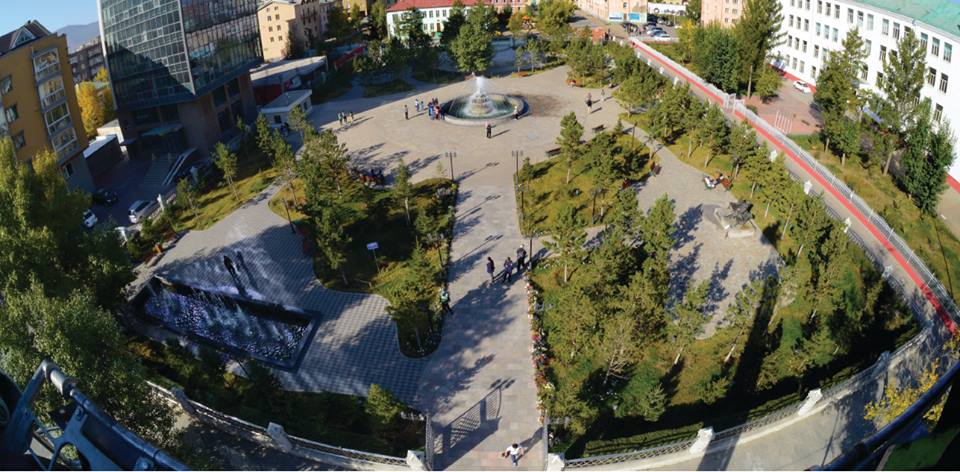 This area is a wonderful place to relax and unwind. The flowers, trees, and fountain behind it will provide comfort. There's also a fantastic skateboarding park on site. Because it is named after a renowned writer, couples who like reading together will have an unforgettable experience.
3) National Park of Mongolia
There are many national parks in Ulaanbaatar, but The National Park of Mongolia is a place you and your family shouldn't miss. There's something for everyone to do, no matter the weather. For example, there are many playgrounds your child can play in or your family can play tennis football basketball in the courts they have.
If you just want to enjoy the countryside scenery without leaving city, you can jog or bicycle through the prepared road. And if you didn't bring your bicycle don't worry—you can rent one person or two-person bike there. On the road, you can take a break and have a picnic on the green grass and play traditional games of Mongolia.
4) Sükhbaatar square
From sitting on the chains and steps of General Sukhbaatar's statue in the Sukhbaatar central square, you can observe hustle and bustle city life of Mongolians. If you visit the square in the evening, the view is even more beautiful as the fountain shoots up into the air in time with music.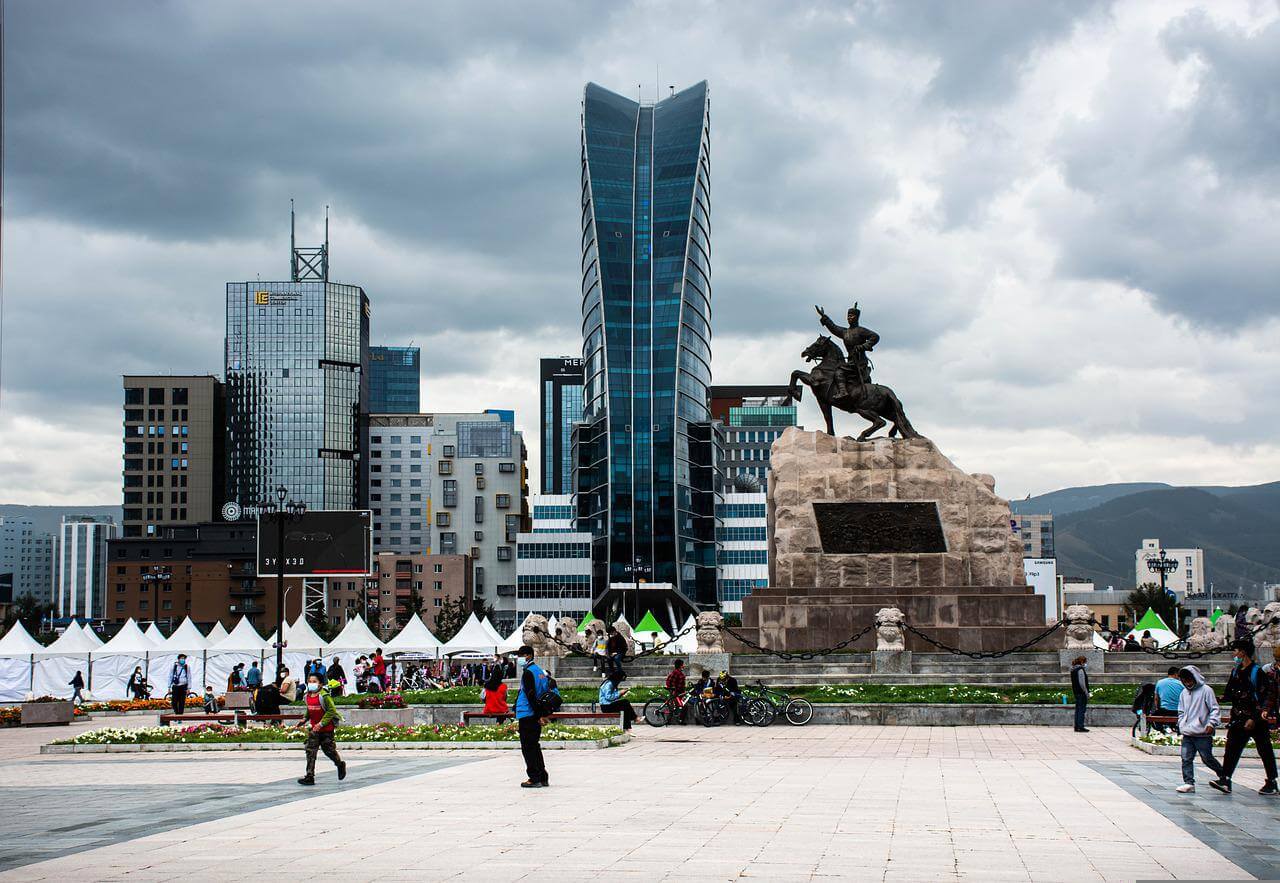 As many people choose Sükhbaatar Square for their graduation photo shoot or wedding photo shoot, you can see people in their happiest moments. And if you are lucky, you can see Mongolians in traditional costumes to celebrate their happiest day.
There are a lot of people who visit here to let their kids enjoy themselves. Children who enjoy operating automobiles, riding bicycles, or any other vehicle will have a wonderful time away from the danger of motor vehicles.
5) Zaisan Memorial
Zaisan memorial is a popular destination for young people and the people of Ulaanbaatar. It provides a great view of the city, so it is perfect for taking pictures or just enjoying the scenery. The monument itself is also interesting, and the history behind it is worth learning.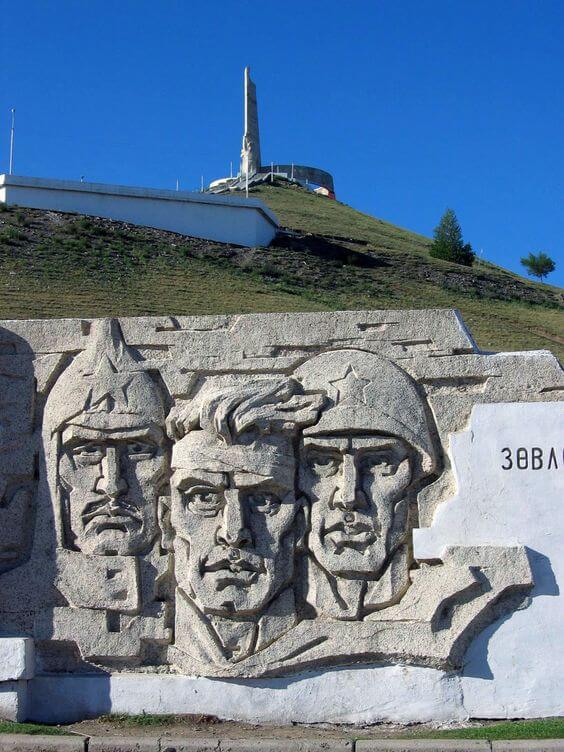 There are a few things to do at Zaisan Memorial. You can go hiking, have a picnic, or play sports. There are also many places to eat and drink nearby. If you want to experience the nightlife, there are a few bars and clubs in the area. And if you come here on a Sunday, there will be many people selling stuff like clothes or food at the flea market that takes place around the monument.
6) Zaisan hill complex
In front of the Zaisan memorial is a Zaisan Hill Complex, which includes a Prime Cineplex where you may see current films with 4D technology as well as food courts to sample a variety of cuisines. I believe that the best pizza in Ulaanbaatar is at Crazy Brothers Pizza. This pizza is definitely worth a try!
7) Buddha Park
Young people enjoy Buddha Park on the west side of Zaisan Hill because it's a peaceful place to relax. From the name, you might think this is just one of the religious sites.
But this park is quite a romantic site where you can walk around the deity, ring bells on either side, or turn the wheel in the park. The lighting is also good if you come at night.
8) Amusement park of Mongolia
National amusement park of Mongolia is a kid's paradise in Mongolia. The amusement park has a lot of different equipment for the children to play. And the most popular equipment in the amusement park are the bumper cars, the pirate ships, and of course the roller coaster.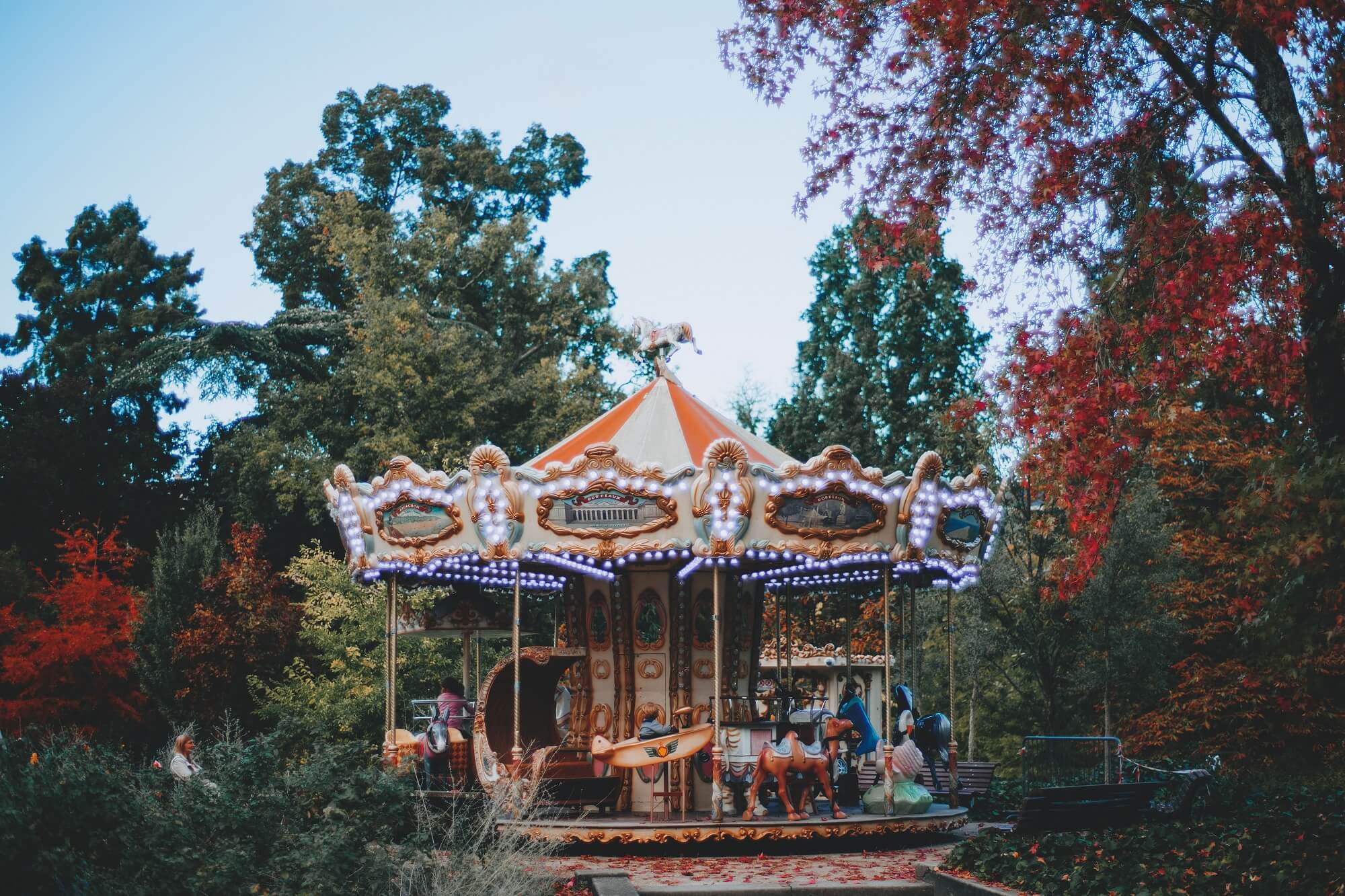 The amusement park also has many other activities for the whole family, like boating on the man-made lake and riding the ferris wheel. If you're searching for an enjoyable activity to do with your friends or family, I recommend checking out the amusement park. It's open from May to early October.
9) Shangrilla center
Shangrilla center, located within the walking distance from Sukhbaatar square, is famous center for tourists and locals alike. The mall offers a variety of entertainment options, including Urgoo cinema and food courts and dessert stalls. You may enjoy your free time doing anything you want there because it has both purchasing opportunities and leisure activities.
There's also a buffet restaurant and hotel on the next 12 floors, as well as a fitness center with a swimming pool. Yoga instructors are available for lessons there.
10) Urgoo movie theater
Although Mongolia has many cinemas, it's undeniable that Urgoo is the best. Not only do they have the most up-to-date films, but the theater also has a wide selection of film showings in various languages for international audiences. The cinema offers screenings in English, Korean with mostly Mongolian subtitles.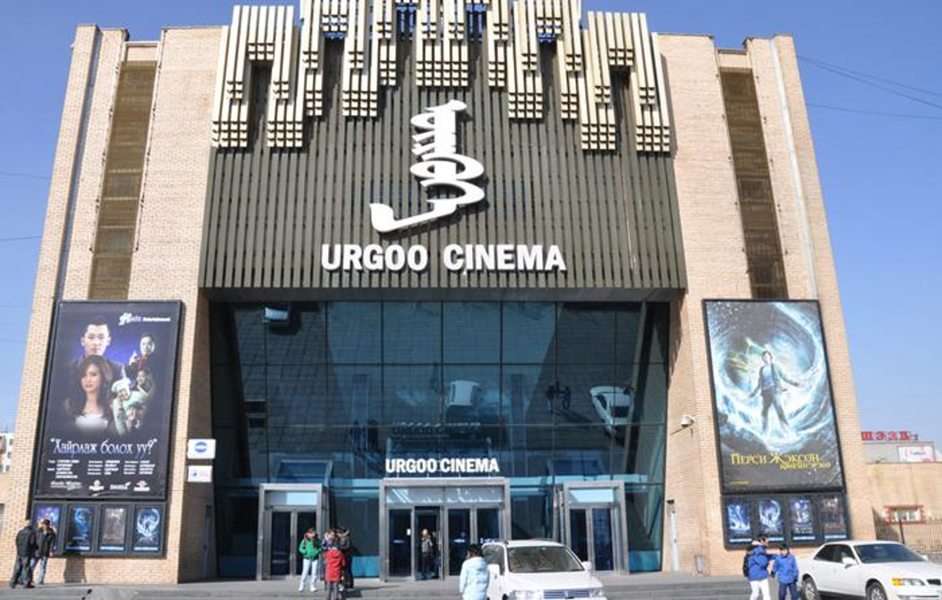 But the cinema isn't the only thing they offer, Urgoo cinema has variety of games and attractions for the youth. Urgoo game land has more than 30 automatic games that can be played by all ages.
There is also a life-like 4D mini theater with 21 different tracks to capture your interest. Each track has its own characteristics and will give you the feeling you want.
11) State Department store
The State department store in UB is at the heart of the city only 10 minutes walk from Sukhbaatar square. With a rich history that dates back to the socialist period, the department store is one of the most iconic buildings in the city.
From the outside, it still retains some of its Soviet-era design, though it is partially hidden by a big TV and fancy LED lights. Once inside, visitors are met with a profusion of stalls and shops arranged around a central open space.
The best things to do outside of Ulaanbaatar
There are a variety of alternatives for you if you want to get out of the city and enjoy the rural activities.
1) Farmhouse Retreat
This newly established place is different from other hotels and resorts. Because only a small number of guests are received here, you will experience a more eco-friendly, comfortable and peaceful environment.
A variety of cacti, aloes and many other plants will welcome you. You can also see parsley, coriander, basil, lettuce, kale, cucumbers, tomatoes, all kinds of spices and vegetables. From these, they prepare food for their guests.
Location: After passing Terelj Redrock, drive 1.8 km along the road and turn left at the blue bus stop.
Facebook page: Farmhouse Retreat
2) Paragliding club Mongolia
Paragliding is the greatest option if you wish to soar like a bird in the blue sky and see the perfect sun set in Ulaanbaatar.
Location: Bayanzurkh Khairkhan Mountain, Urgah Naran Quarter.
Website page: Paragliding Club Mongolia
3) Extreme Mongolia
If you're looking for an exciting weekend activity, this is the place for you. You can rock climb, walk across a suspension bridge, go aerial, and ride ATVs and UTVs. When you decide to come here, dress comfortably. Avoid wearing heels and short skirts.
Location: After passing the 52nd pole of the road to Gorkhi Terelj National Park from Ulaanbaatar, turn right at the general sign of tourist camps and follow the sign "EXTREME MONGOLIA" for 2.9 km.
Facebook page: Extreme Mongolia
4) Mongolian nomadic complex
If you want to get to know the real nomadic life, culture and customs, the Mongolian Nomadic Complex, located west of Ulaanbaatar, will be the best choice. You will ride horses, camels, yaks, and get acquainted with traditional Mongolian nomadic farming and lifestyle. It's a rewarding learning experience for kids and adults alike.
Location: 55 km west of Ulaanbaatar.
Facebook page: Mongol nomadic Tourist Camp / Mongolian nomadic complex
5) Horse riding tours
This tour is perfect for spending time with your loved ones outdoors, whether you're hiking through the woods or browsing at a local flea market. You can also experience breathtaking views while riding on horseback along a river with the wind in your hair, eating wild food and drinking tea, shooting with a bow and arrow, and playing games. After the trip, you'll have some stunning photographs to look at.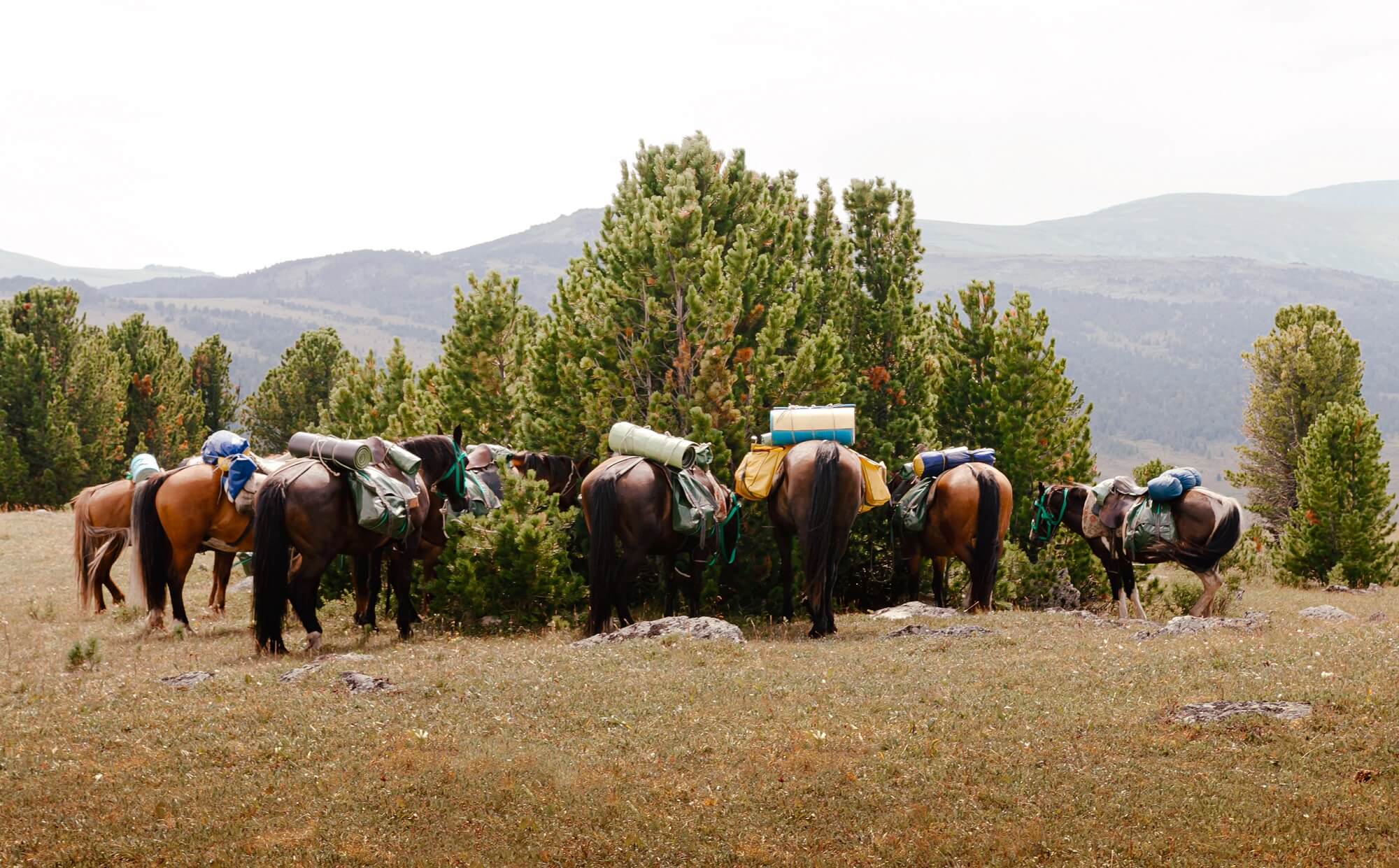 Location: Gorkhi Terelj National Park
6) Boat trip
This is the perfect place to go if you want to spend your day on a thrilling boat trip or rock climbing adventure. Thing to remember here is only organizations, colleagues, friends and family orders are accepted.
Facebook page: Predator Fish
Frequently asked questions
What are the top attractions to visit in Ulaanbaatar?
There are a variety of attractions to visit in Ulaanbaatar, including the department store, Square of Freedom, the Genghis Khan Statue, and the Choijin Lama Temple museum.
What are the best outdoor activities in Ulaanbaatar?
During summer time, the best outdoor activities you can do in Ulaanbaatar are visiting the national park of Mongolia or the amusement park of Mongolia.
What are the best day trips from Ulaanbaatar?
The best day trip from Ulaanbaatar is horse riding trips you can enjoy in Gorkhi Terelj national park. While you are horse riding you can visit Turtle Rock.
What are the most popular things to do in Ulaanbaatar with kids?
There are many places you can visit with your kids in Mongolia. Some of the places are the national museum of Mongolia, the amusement park of Mongolia, the horse riding trip in Gorkhi Terelj national park.
What is the most visited place in Mongolia?
The most visited place in Mongolia is the Genghis Khan Equestrian Statue. It was built to commemorate the 800th anniversary of the great Mongolian emperor, Genghis Khan. The statue is the world's largest equestrian statue, standing at a height of 40 meters (130 feet). Visitors can climb up to the horses head for a panoramic view of the surrounding area.
Related Content:
Share to Public