Baga Gazriin Chuluu, the "stone of the little place" with its extraordinary granitic formations (granite rocks), is located in the northwest of Dundgovi province. They are a granite canyon built in the middle of the steppe and have a height of 1751 meters (1,09 miles).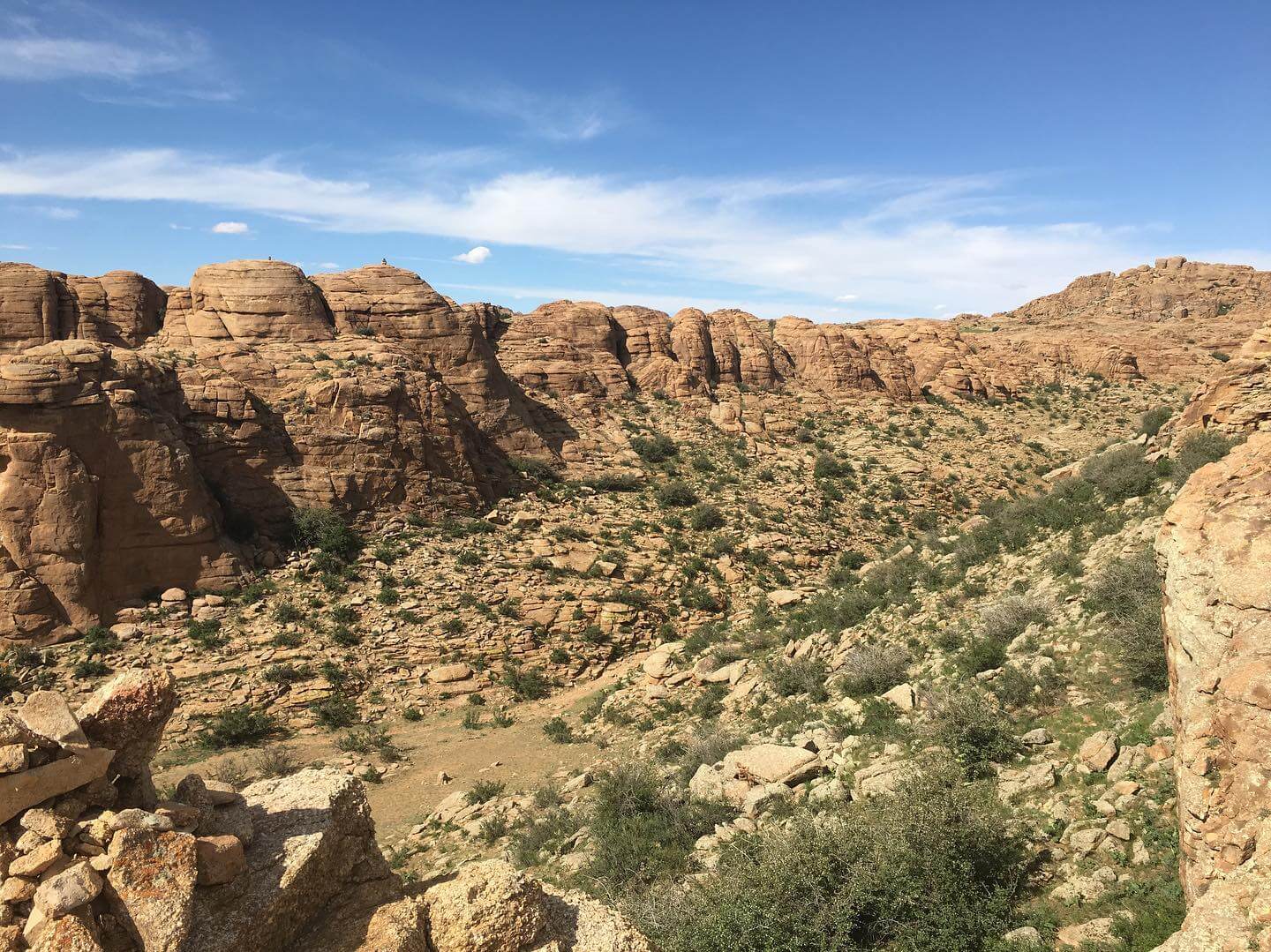 The rock faces have been polished by erosion. While some lateral entries to the canyon are difficult to access, most of them enable you to enter and enjoy fantastic hikes along this rocky maze.
The highest mountain is called Takhilgyn Khavtsal 1768m above sea level and worshiped by local people for years.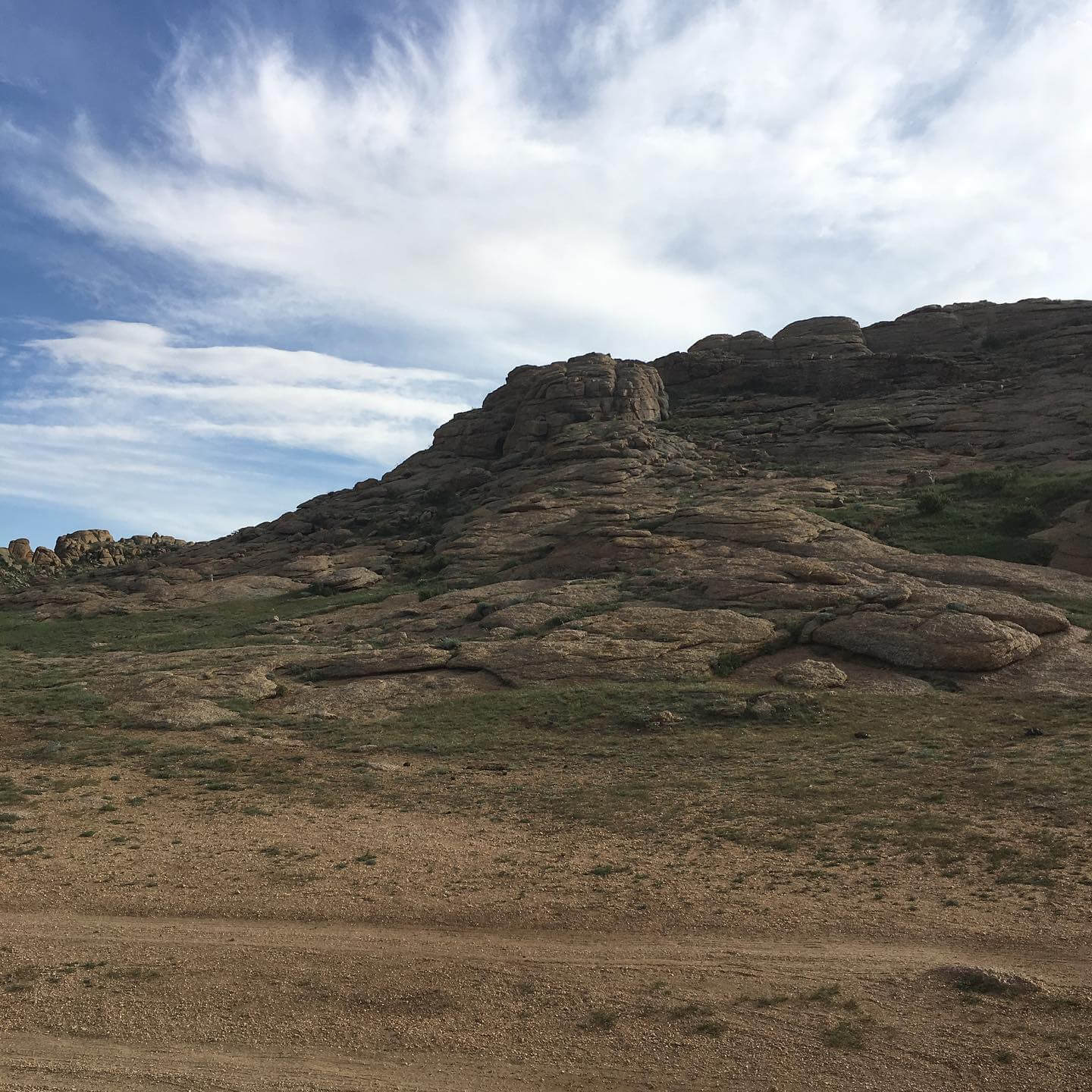 Wild sheep, ibexes and mammals, rare rodents are seen here. Surtiin am is one of the many gorgeous places in Baga Gazriin Stone massif. It's a thin canyon with diverse trees, including asp, birch, white wicker and elm trees .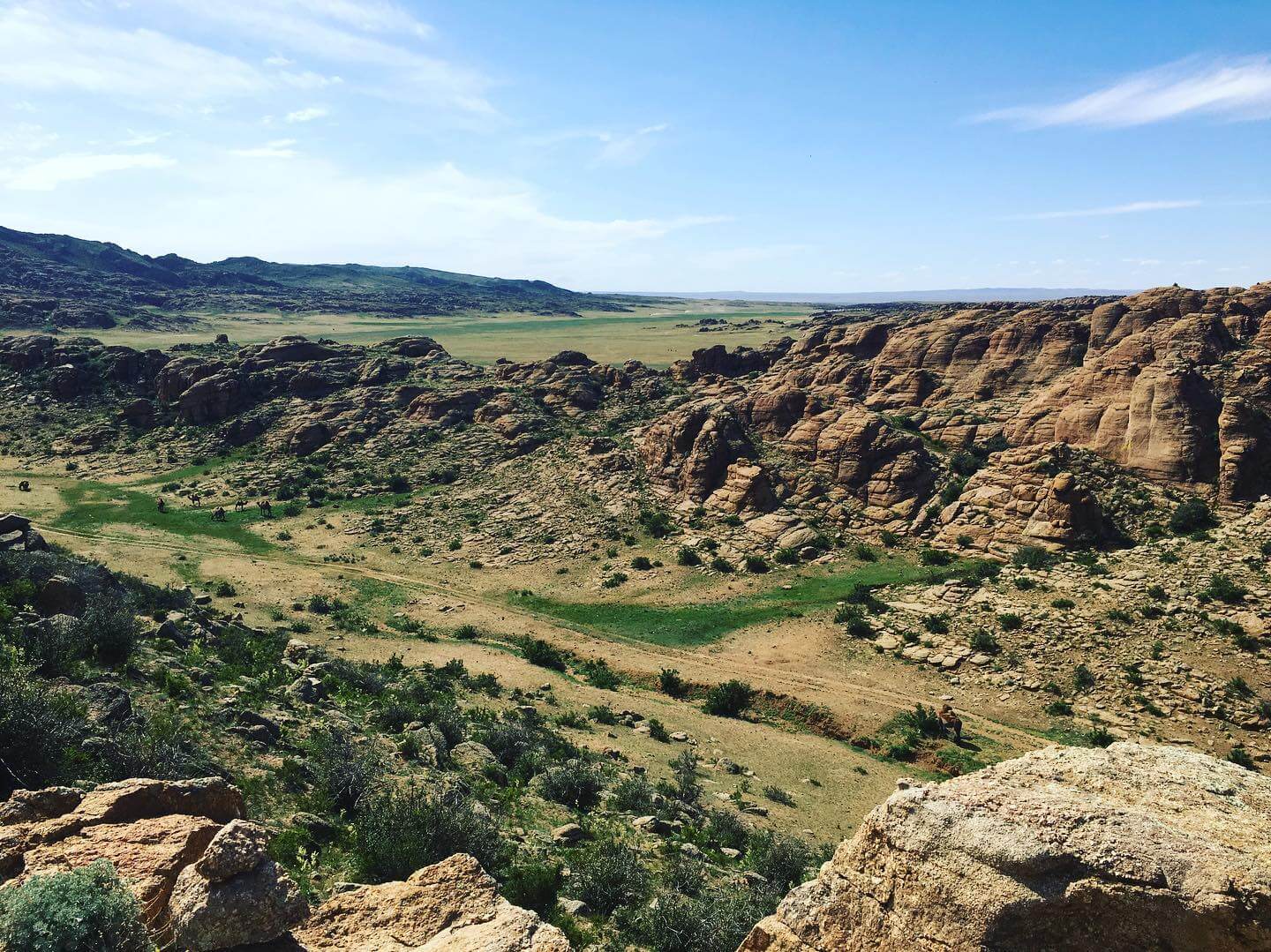 What's more , there are also remains of a stone temple and two yurts where famous ancient historical Buddhis monks resided and research religious philosophy since the 17th century.
Location
It is located in Delgertsogt sum, Dundgovi province and surrounded by plain.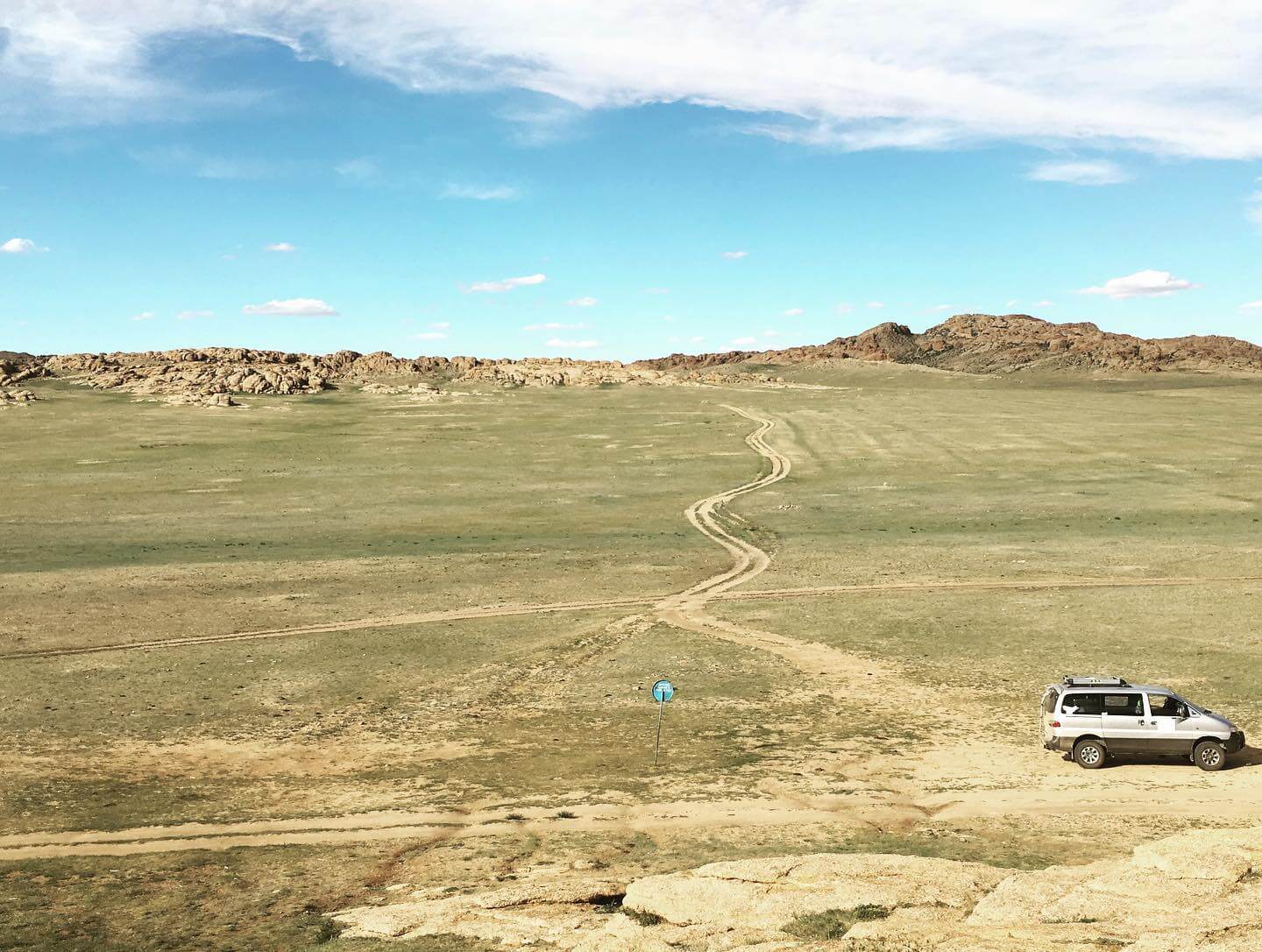 Things to do there
In Baga Gazariin Chuluu you can go for a hike, take photos of incredible views and if you are lucky, you might spot some world rare animals like ibexes, eagles, foxes etc. Here are things around Baga Gazriin Chuluu you shouldn't miss.
Bolort Cave, eye treatment spa
There is a ruined Choir monastery, which was created by "Zava" Damdin, a renowned historical, religious philosophy, and scientific researcher. The main activity at the monastery was to translate, print, explain, and market books from Tibetan languages.
There is a rock known as "Ger Rock" that contains several inscriptions, including an inscription of a person grasping two ibexes bound together with rope dating back to the Bronze Age.
There are also two large deer inscribed on a tall boulder near the Ger Rock boulder, which is 170 cm in length and 90 cm in width.
Various tourist camps nearby host annual events promoting Mongolia's traditions and heritage, like horse and camel tours and nomadic lifestyle. And every autumn, there's a big festival for airag (fermented mare milk) lovers that features competitions like an Airag drinking contest and horse wrangling–all based on Mongolian tradition.
Hello. My name is Anujin. I was born and raised in Ulaanbaatar, the capital city of Mongolia. I am senior writer at CorrectMongolia, where I share the culture , tradition of my country.
If you have questions about Mongolia, don't hesitate to ask. I'll be happy to help in any way that I can!
Gobi Desert Tour In Beautiful Mongolia Explore Gobi Desert Attractions Gobi Desert Tour 7 days 8 night Tour Schedule: May to October Experience the best of Mongolian culture on this…
In the vast and arid landscapes of Mongolia's Gobi Desert, an extraordinary creature thrives, known as the Mazaalai, or the Gobi Desert pocket gopher. Hey, meet the Mazaalai, a tiny…
Share to Public