Tsagaan Suvarga (White Stupa), the largest colorful limestone formation, is located in the Gobi Desert of Central Mongolia, 155 km south west of the center of Dundgovi province. It's a sheer slope that was once an ancient seabed with a sedimentary structure built over millions of years.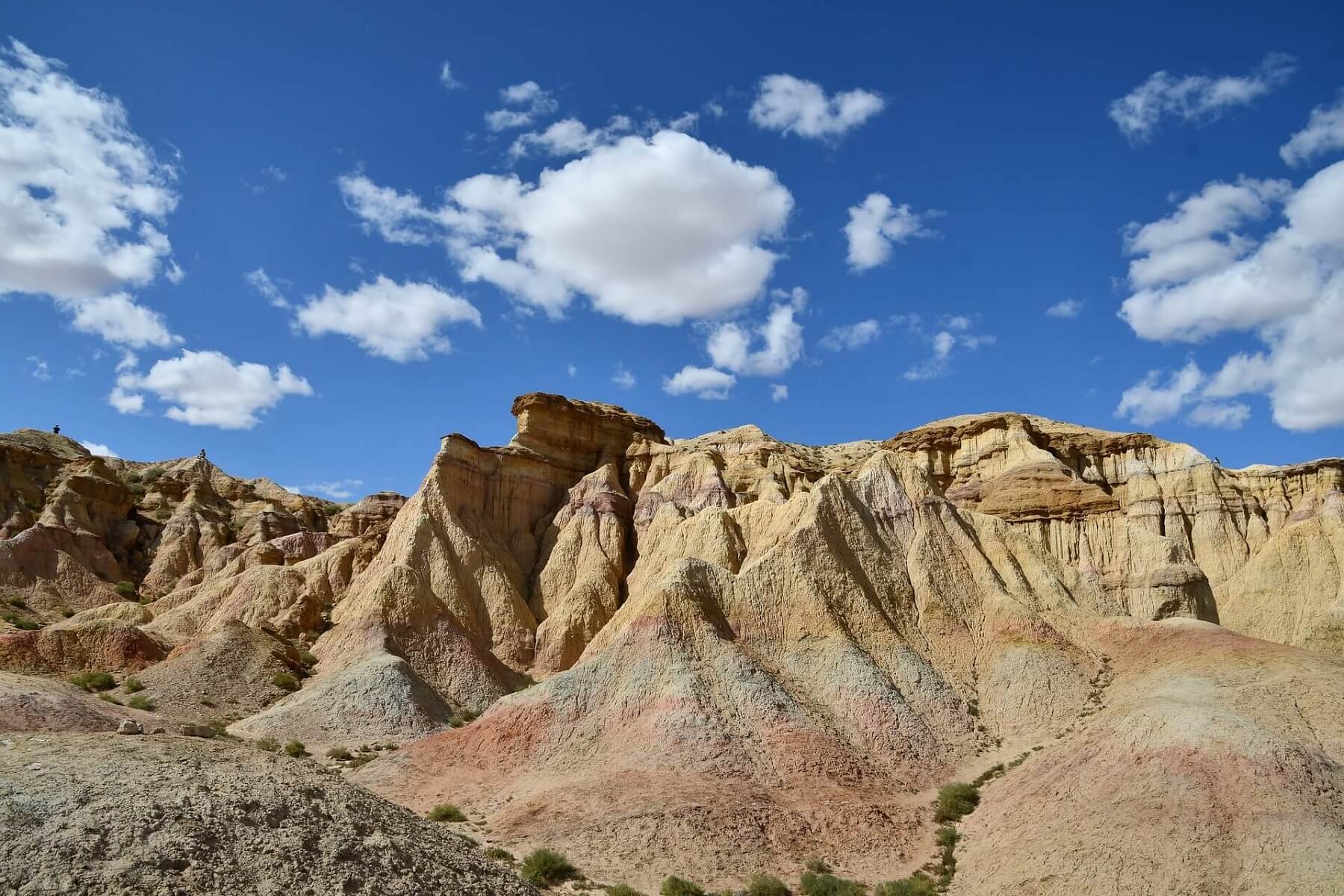 This steep slope is a remnant of the previous environment, and the various tones of the earth represent different eras. This was the land of dinosaurs and ancient animals.
Why it is called "White Stupa"
The White Stupa is 60 meters tall and 400 meters long. The name "White Stupa" comes from the fact that it is revered and respected like a great mountain and worshipped and venerated as a stupa.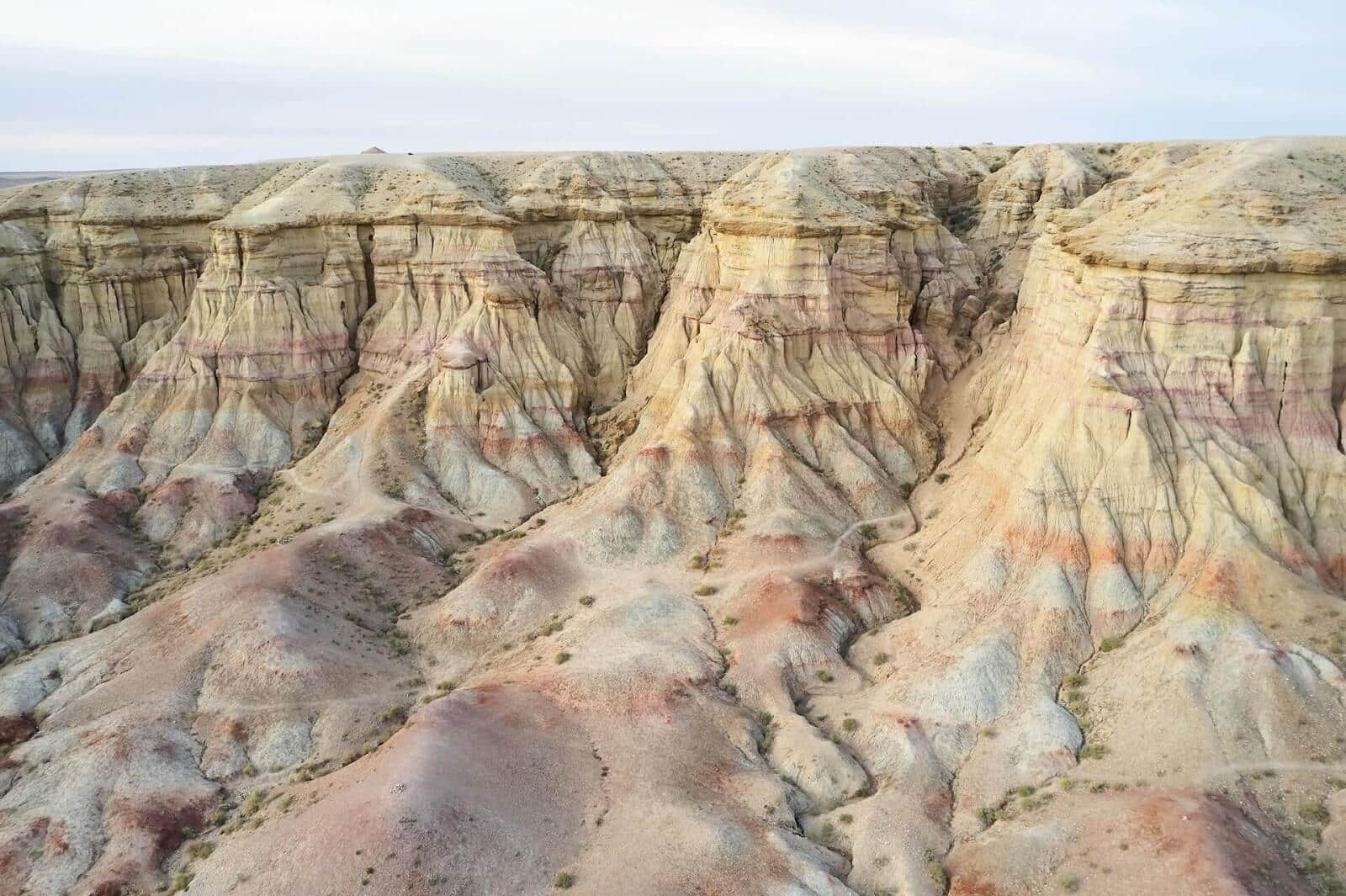 This formation gave it the aspect of an impressive castle. It's fascinating to look at this slope because it faces eastward toward the sun. It also has the appearance of an ancient city from afar, which is why it was named "the White stupa."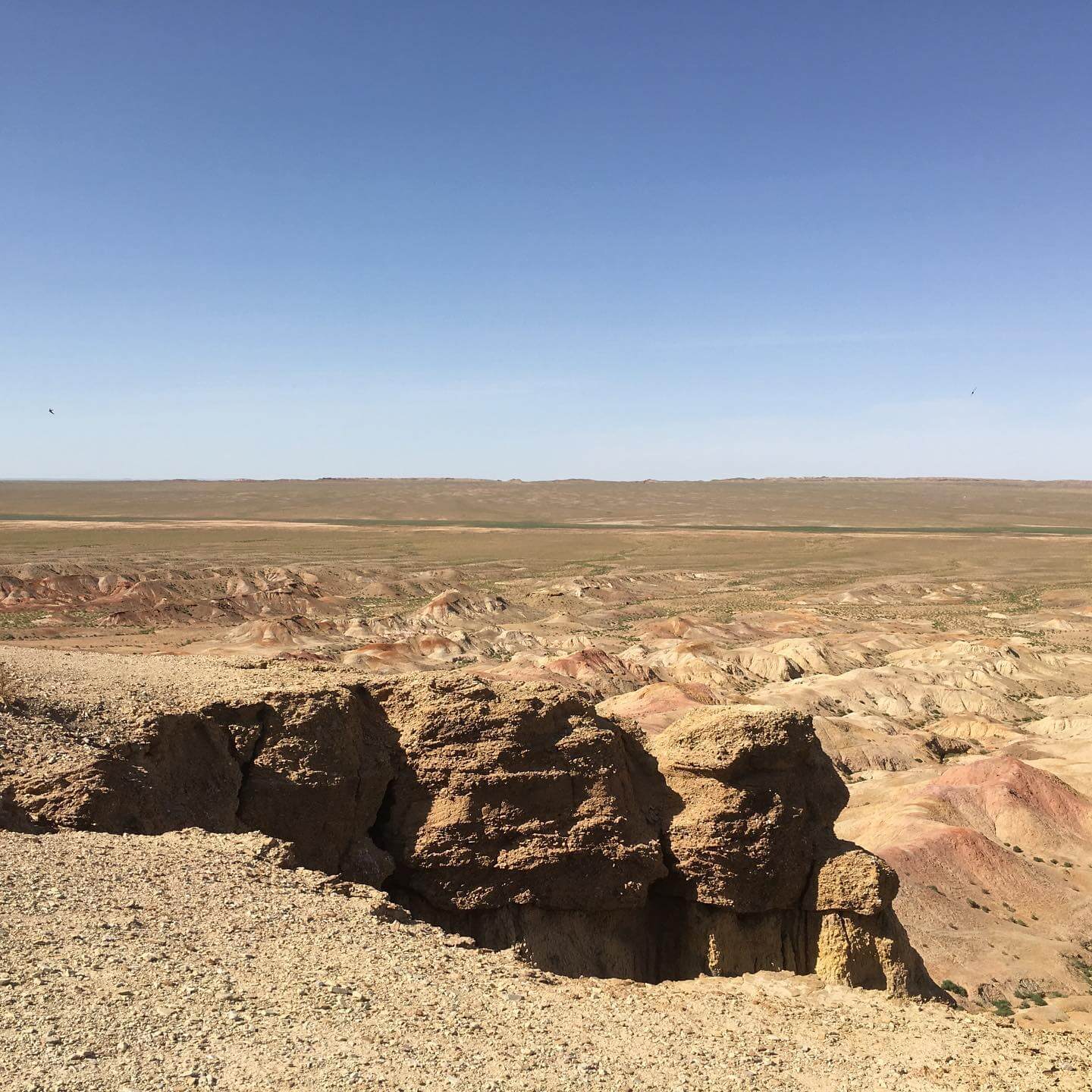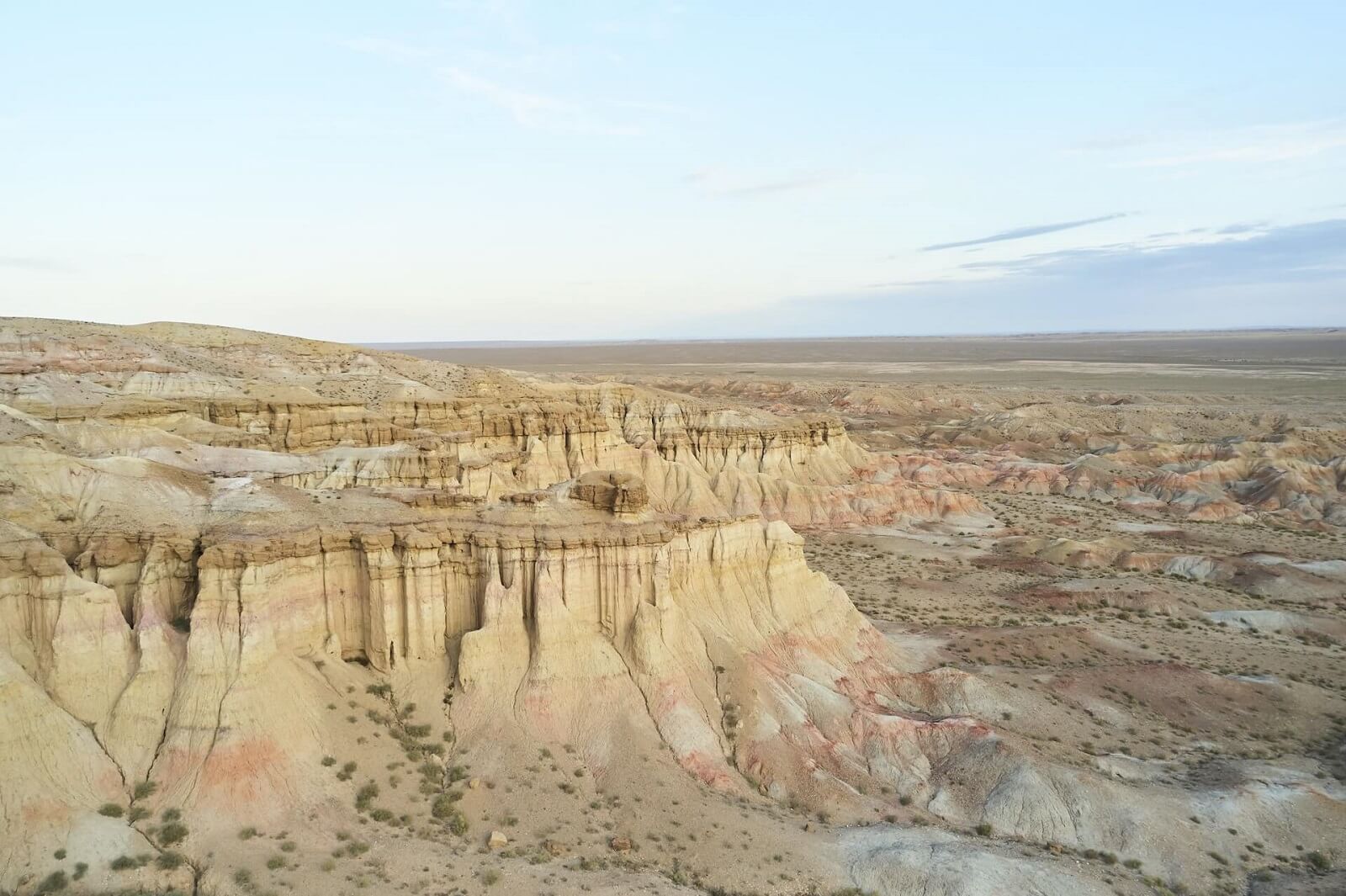 You will be taken to the top of the Stupa, where the parking area is located. From there, you will walk a few yards to the edge of a cliff and see a beautiful sandstone formation. Because it faces east, animals frequently fall off and perish during bad weather.
The stupa rises sharply to the sky at an angle of 90 degrees. After it has rained, the torrent of water that cascades down the stupa appears to be a massive waterfall.
The best time to visit
The Southeastern Region of Mongolia, which has the country's warmest climate, is home to Tsagaan Suvarga. Due to longer daylight hours and warmer temperatures, summer is the most pleasant season to visiting Tsagaan Suvarga.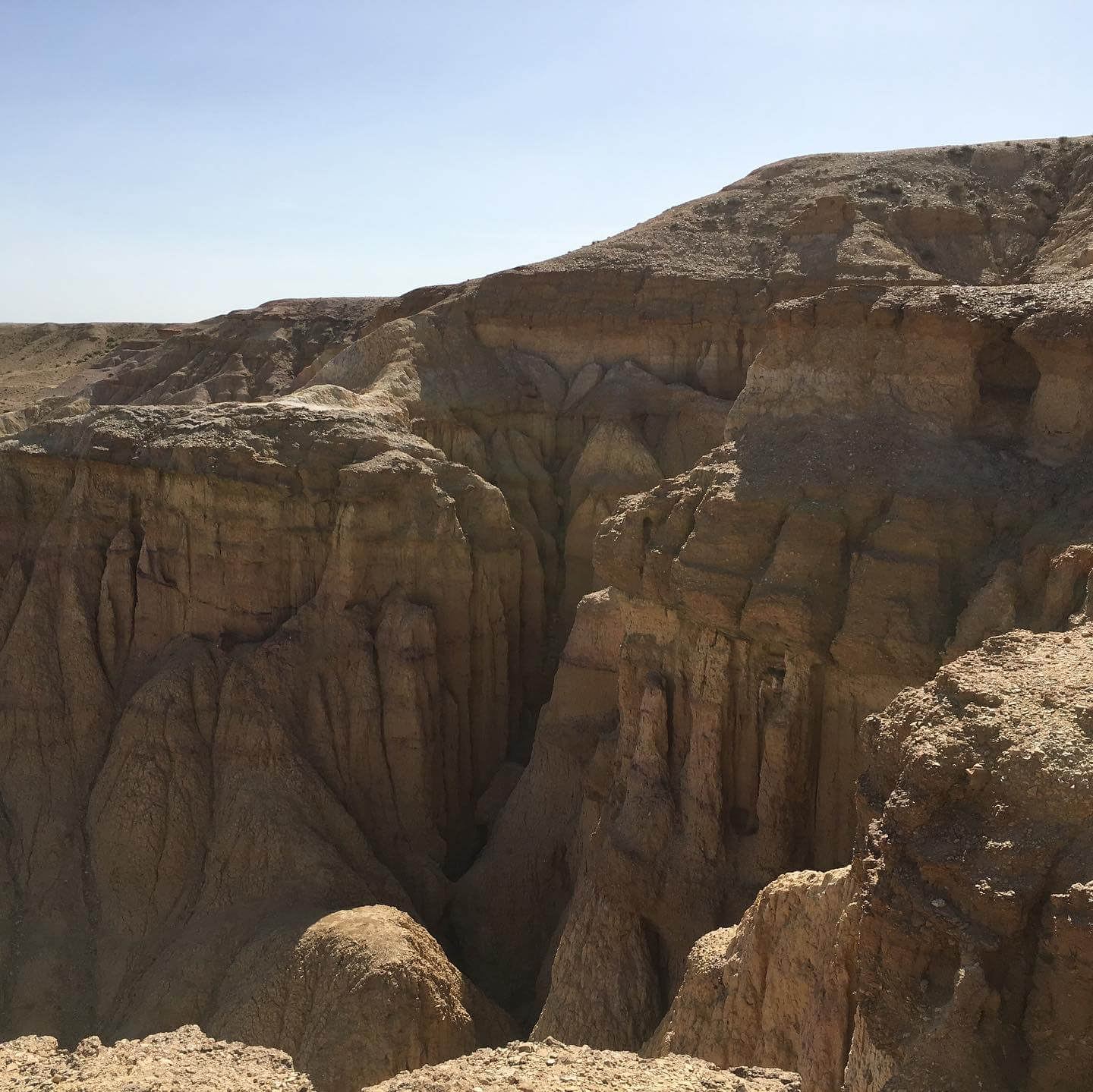 The autumn months of August or September are also ideal here in Gobi desert. It's not as hot as it was in July and it isn't quite as chilly as it was in January. And the number of visitors decreases during this time period.
The things to do in White Stupa
Tsagaan Suvarga is a photographers' paradise both during the day and at night. There are scenic trails that take you through cliffs and make for great hiking experiences.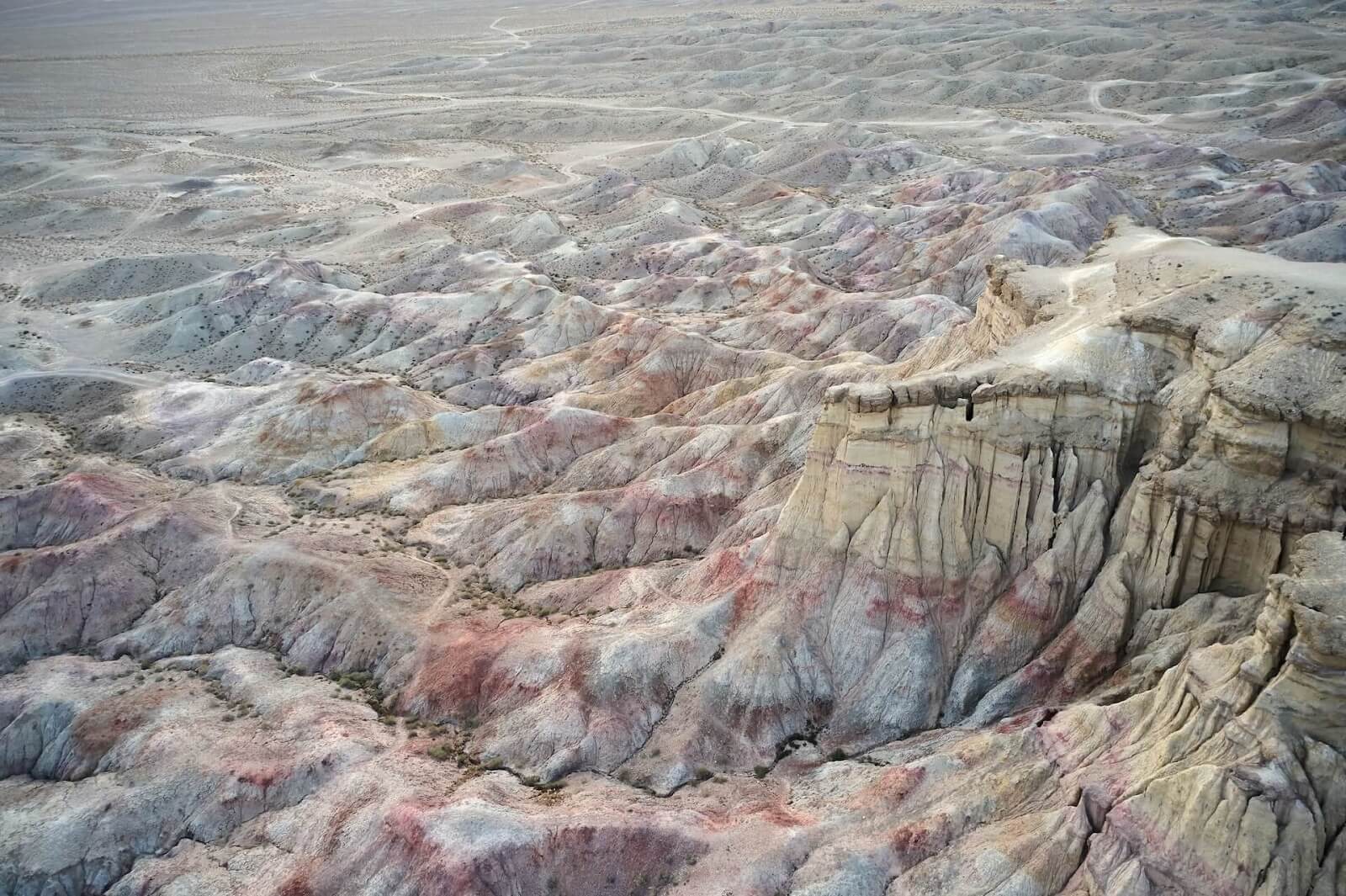 There are two well-known caves located 7 kilometers to the east of the white stupa. They are called Khevtee Bosoo agui (Lie and Stand Cave). Because some segments of the cave are quite tiny, you can only crawl along but other regions are enormous, allowing you to stand up.
Southwest Tsagaan Suvarga is another rock called Ulaan Suvarga that has a comparable structure.
The Del Uul mountain range, containing 3000 ancient petroglyphs and 20 square graves, is located in the south of Tsagaan Suvarga White Stupa. The area spans 17 km long and 8 km wide.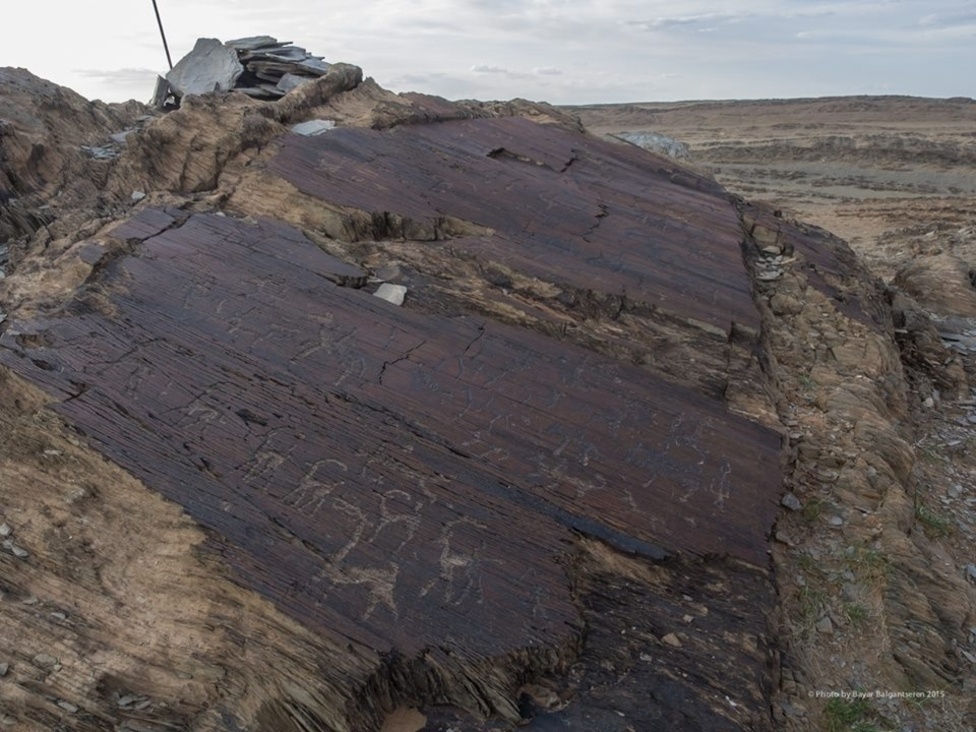 If you travel in late September, there is a local festival known as the 'Ikh Goviin Temee' (Camels of Great Gobi). The event is held annually to promote tourism and increase camel populations and efficiency. You may watch as well as participate in camel polo, camel riders procession, and a camel race.
There is a Tsagaan Suvarga mine that deposits copper ore located in the Dornogovi aimag in the south of Mongolia.
Hello. My name is Anujin. I was born and raised in Ulaanbaatar, the capital city of Mongolia. I am senior writer at CorrectMongolia, where I share the culture , tradition of my country.
If you have questions about Mongolia, don't hesitate to ask. I'll be happy to help in any way that I can!
Gobi Desert Tour In Beautiful Mongolia Explore Gobi Desert Attractions Gobi Desert Tour 7 days 8 night Tour Schedule: May to October Experience the best of Mongolian culture on this…
When you think of vast and breathtaking landscapes, the Great Mongolian Desert might not be the first place that comes to mind. Spanning 1,295,000 square kilometers, the Great Mongolian Desert…
Share to Public