Grand Tour Mongolia
Explore Gobi Desert Attractions
Gobi Desert Tour 7 days 8 night
Tour Schedule: September 11th~September 18th
In case of any cancellation, we will notify you again.
Gobi desert tour will be closed in September 10th
Experience the best of Mongolian culture on this unique Gobi desert tour. Trek through the sand dunes, ride horses across the steppes, and enjoy a traditional meal in a Ger.
Tour Course:
Day 1: Ulaanbaatar
Day 2: Tsagaan Suvraga
Day 3: Yoliin am / Horseback riding experience /
Day 4 : Hongoriin Els / Camel trekking, sanding board experience /
Day 5 : BayanTsag
Day 6: View the beautiful stars at Baga Gazar
Day 7: Terelj (Genghis Khan Statue, Eagle Experience, Aryabal Temple, Turtle Rock Tour)
Day 8: Ulaanbaatar – Accommodation and Airport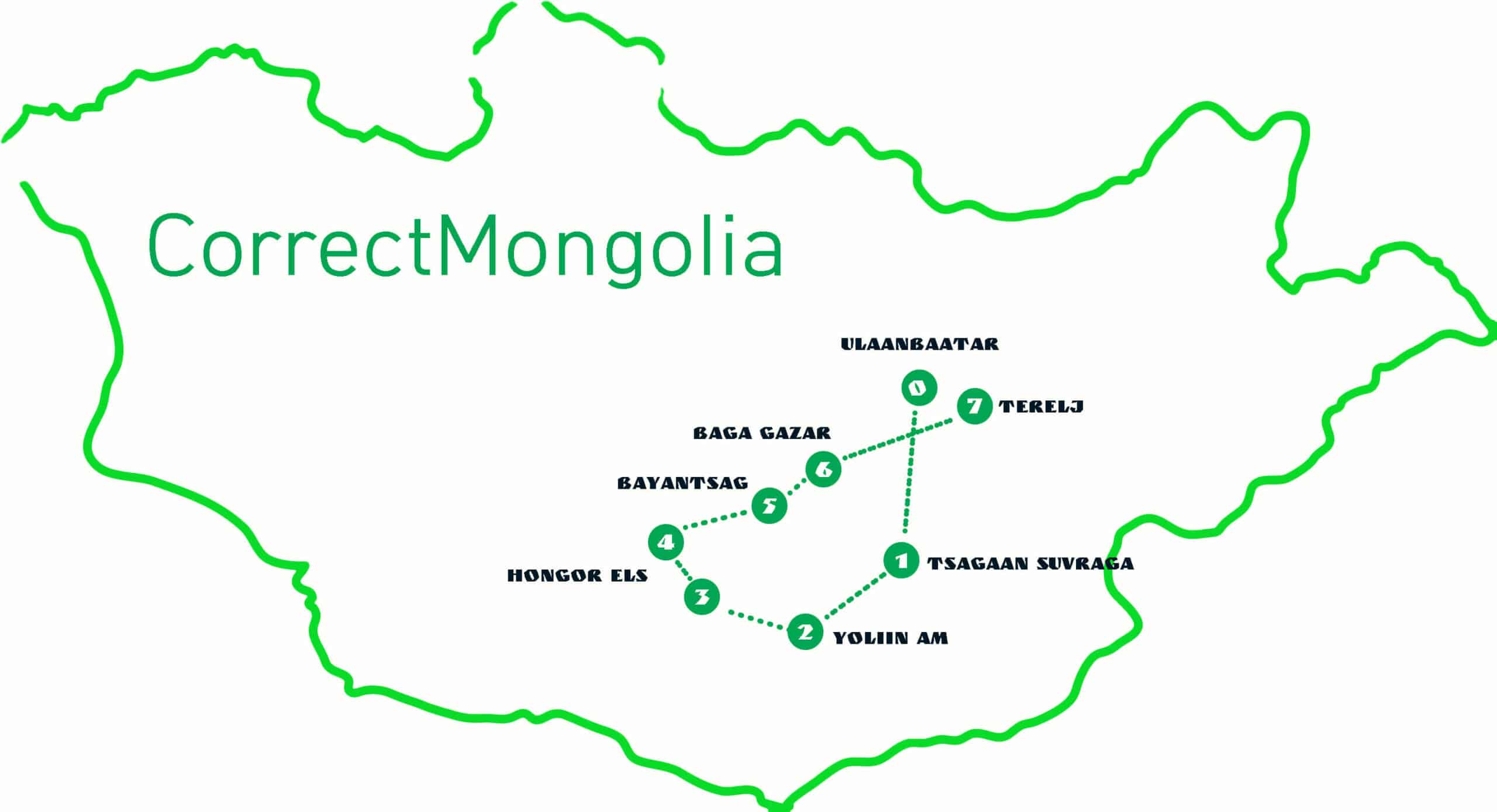 Things To Consider
The accommodation is a Mongolian traditional Ger for tourists, where travelers can relax and rest.
In Ger accommodation, a room for 6 people, a room for 4 people, a room for two people / ger accommodations are allocated according to the number of people in 2 to 6 people / male and female separate accommodation is in principle, but depending on the situation, single or mixed accommodation can be made. ./
You can shower for 5 days.
Electricity can be used all day / battery 12V /
The tour can be conducted with a minimum of 2 people.
For 2-3 people, use a car, Telica, or Starex
For 5-6 people, use Starex or Purgon
Lunch is eaten at a local restaurant, and breakfast and dinner are prepared by the guide. For dinner, pork belly, traditional nomadic food Khorkhog, Mongolian BBQ, Mongolian boiled meat, Mongolian spaghetti, and Mongolian traditional foods.
Amazing Gobi Desert
Discover new nomadic life
Experience During The Tour
Enjoy the untouched beauty of the Gobi Desert
Witness life as it was meant to be lived – on the open steppe
Get up close and personal with some of the world's most exotic animals, and plants
Be amazed at some of the largest dinosaur fossils ever found
Experience a unique and rewarding culture
Witness the beauty of the stars at night in the Gobi Desert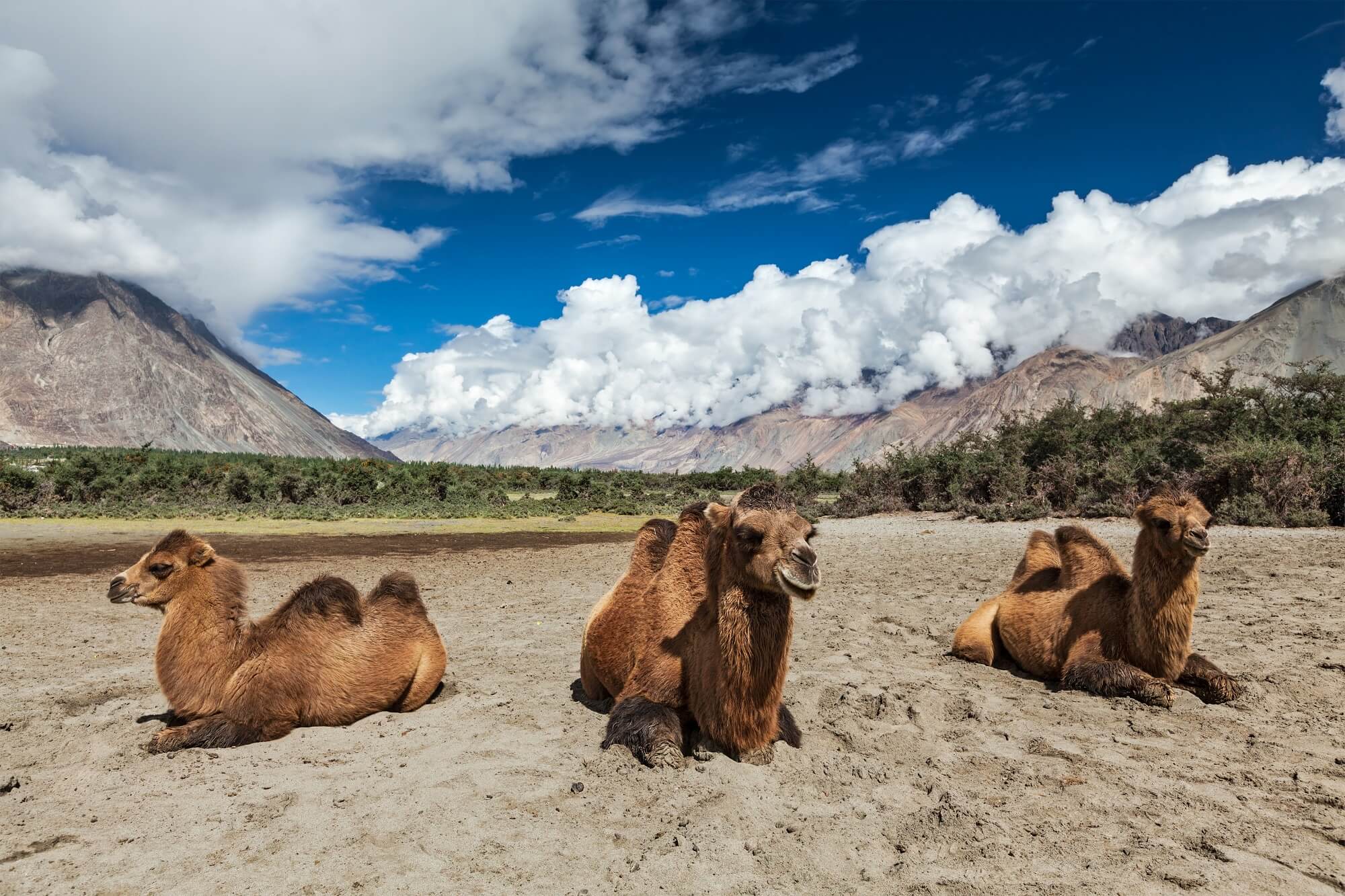 Tour Price:
| | |
| --- | --- |
| How many People | Price USD $ |
| 2 Person | 1600$ |
| 3 Person | 1400$ |
| 4 Person | 1190$ |
| 5 Person | 1050$ |
Explore Gobi Desert
Meet New Adventure in Gobi Desert
Day 1: Flaming Cliff
Total Travel time: 8 hours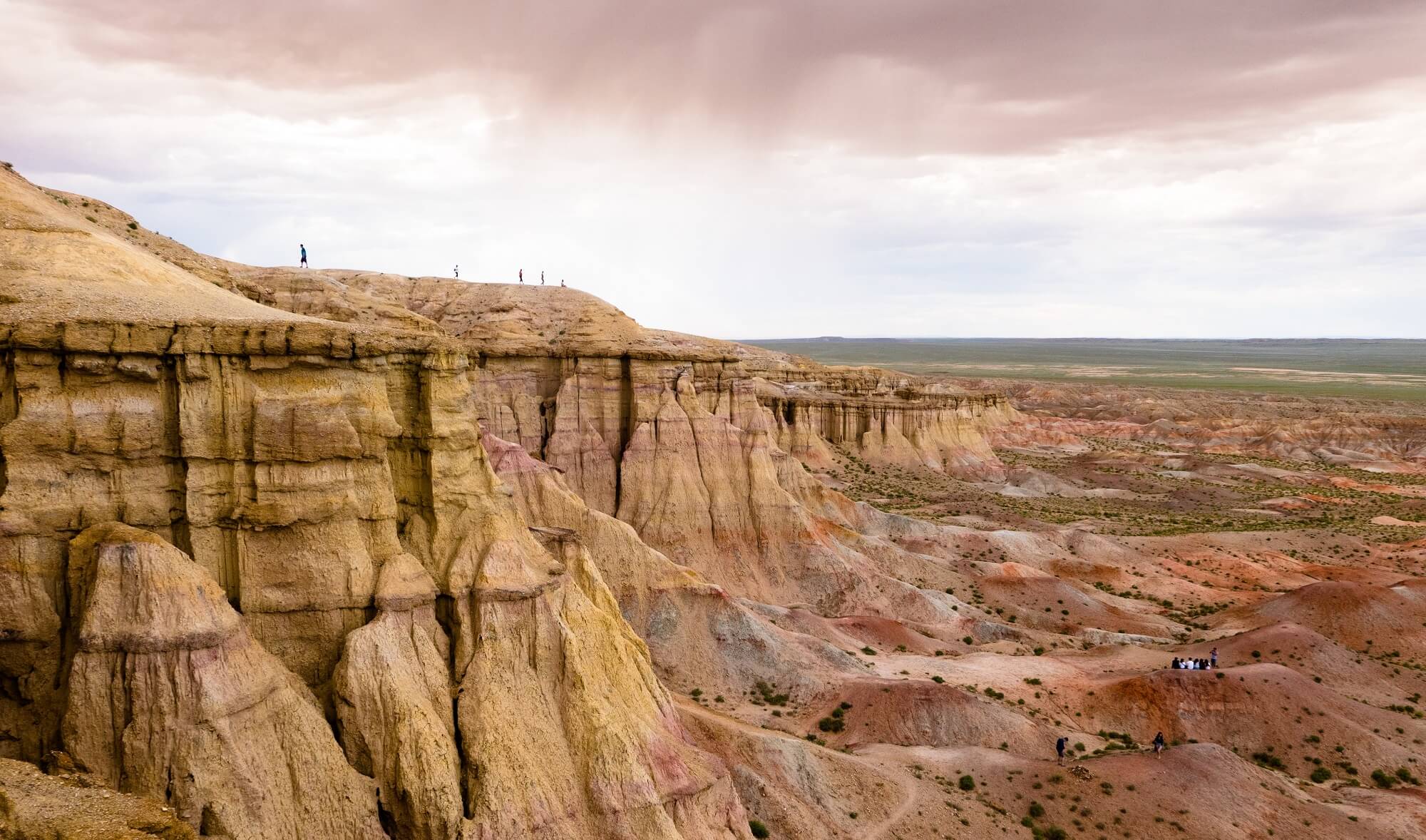 Tsagaan Suvraga
08:30 Start Tour from Ulaanbaatar
09:00 Go Supermarket
14:00 Lunch
17:00 Departure at Tsagaan Suvraga
19:00 Dinner, Accommodation Ger & Yurt
Day 2: Yoliin Am
Total Travel time: 5 hours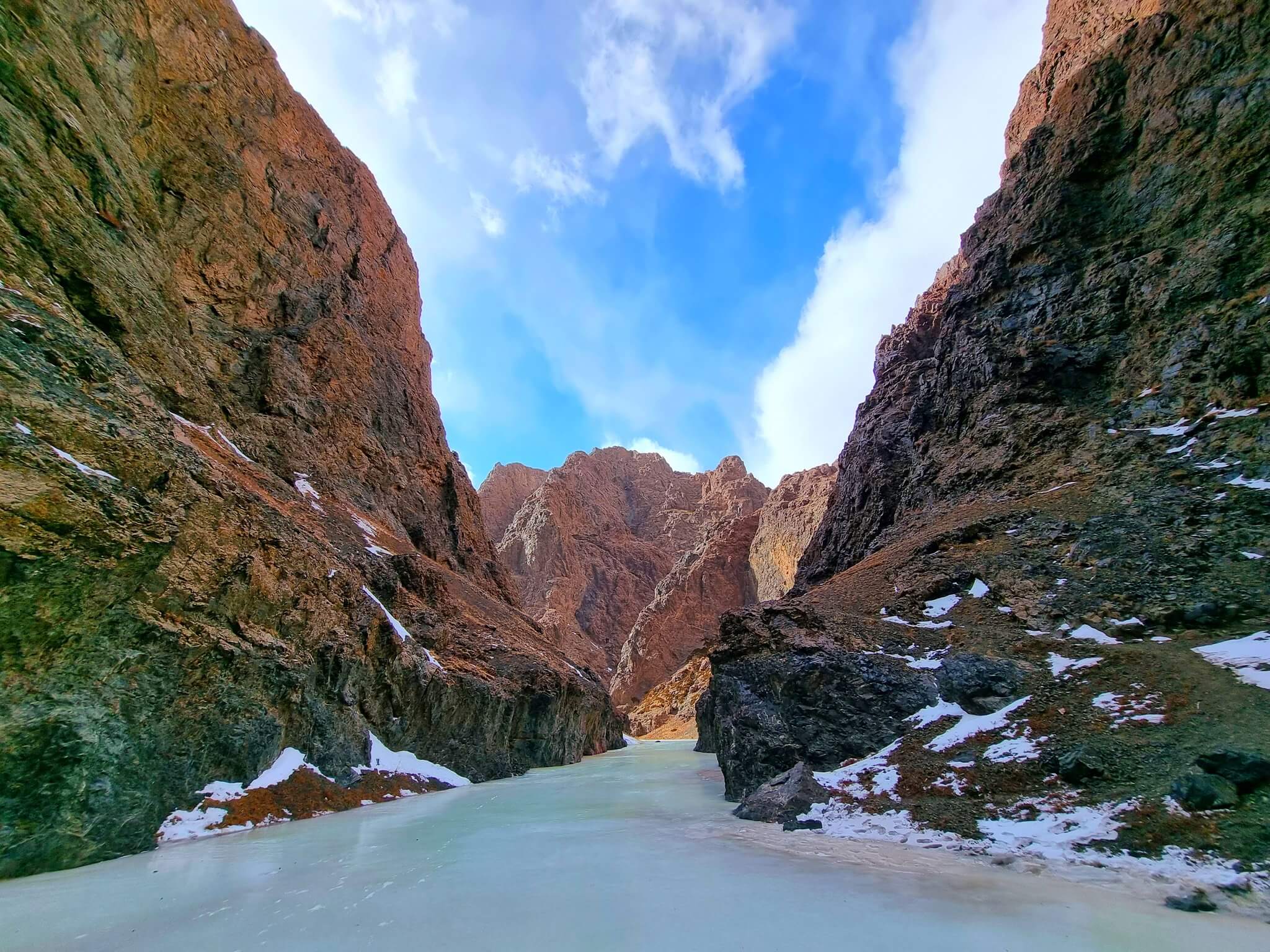 Yoliin Am
07:30 Departure
11:00 Lunch and shower
15:00 Yoliim am 1 hour
19:00 Dinner, Accommodation Ger & Yurt
Day 3: Khongor Dune
Total Travel time: 5 hours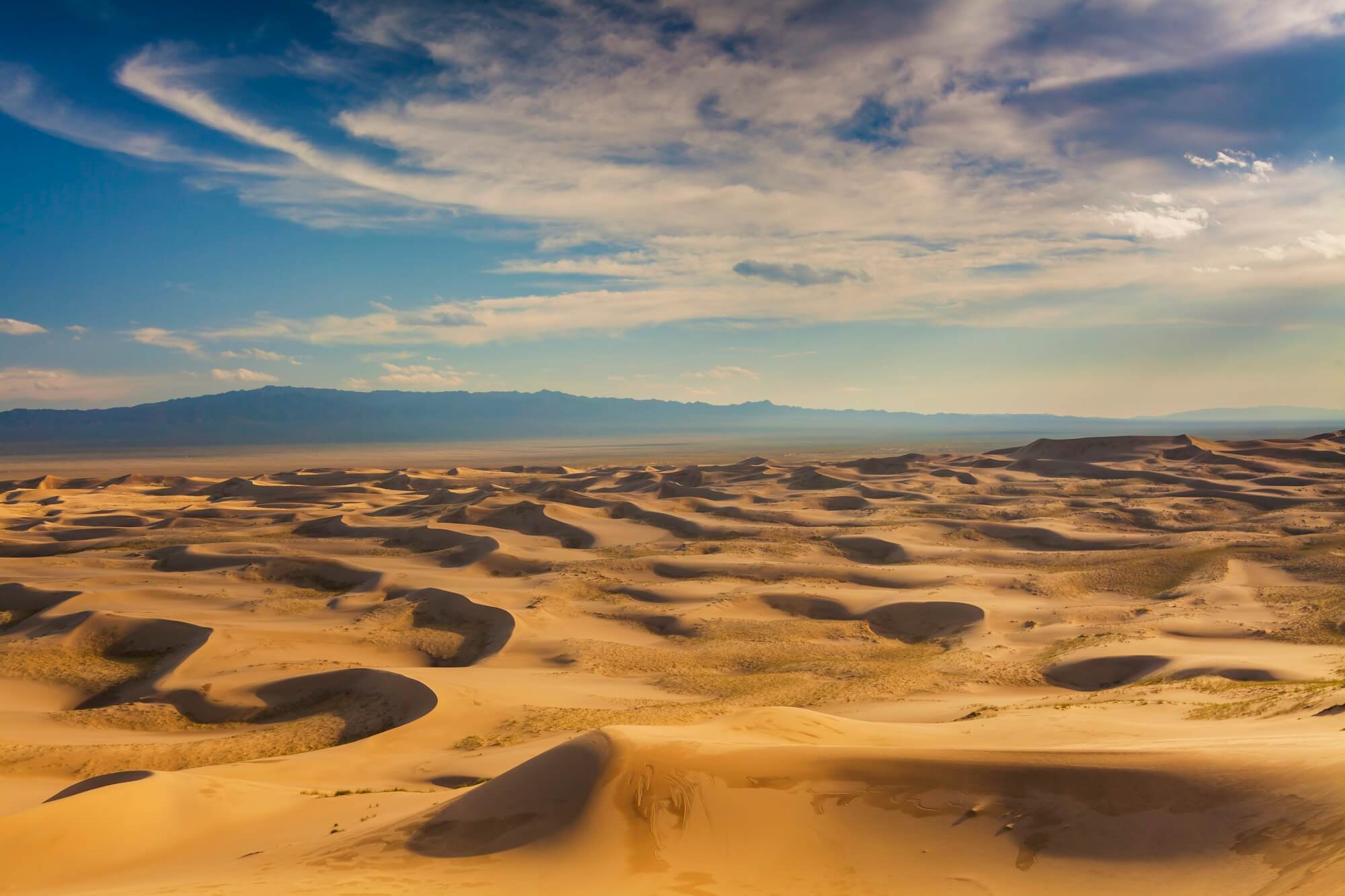 Khongor Dune
07:30 Departure
13:00 Lunch
15:00 Dune 2-3 hour
18:00 Dinner, Accommodation Ger & Yurt
Day 4: Khongor Dune
Total Travel time: 20 minut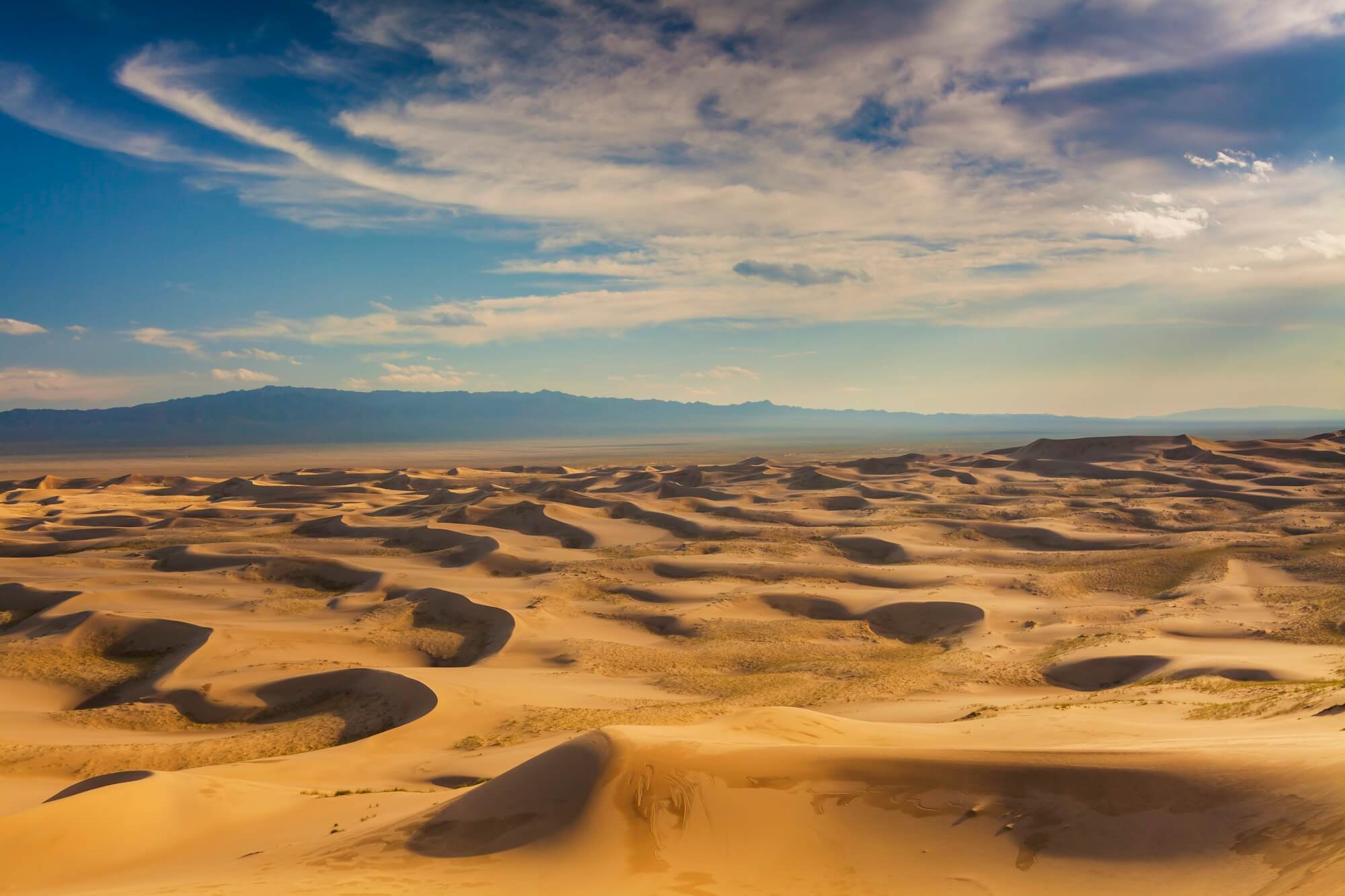 Khongor Dune
11:00 Wake up
13:00 Lunch
15:00 Discover Khongor Dune
18:00 Dinner, Accommodation Ger & Yurt
Day 5: Bayan Tsag
Total Travel time: 4 hour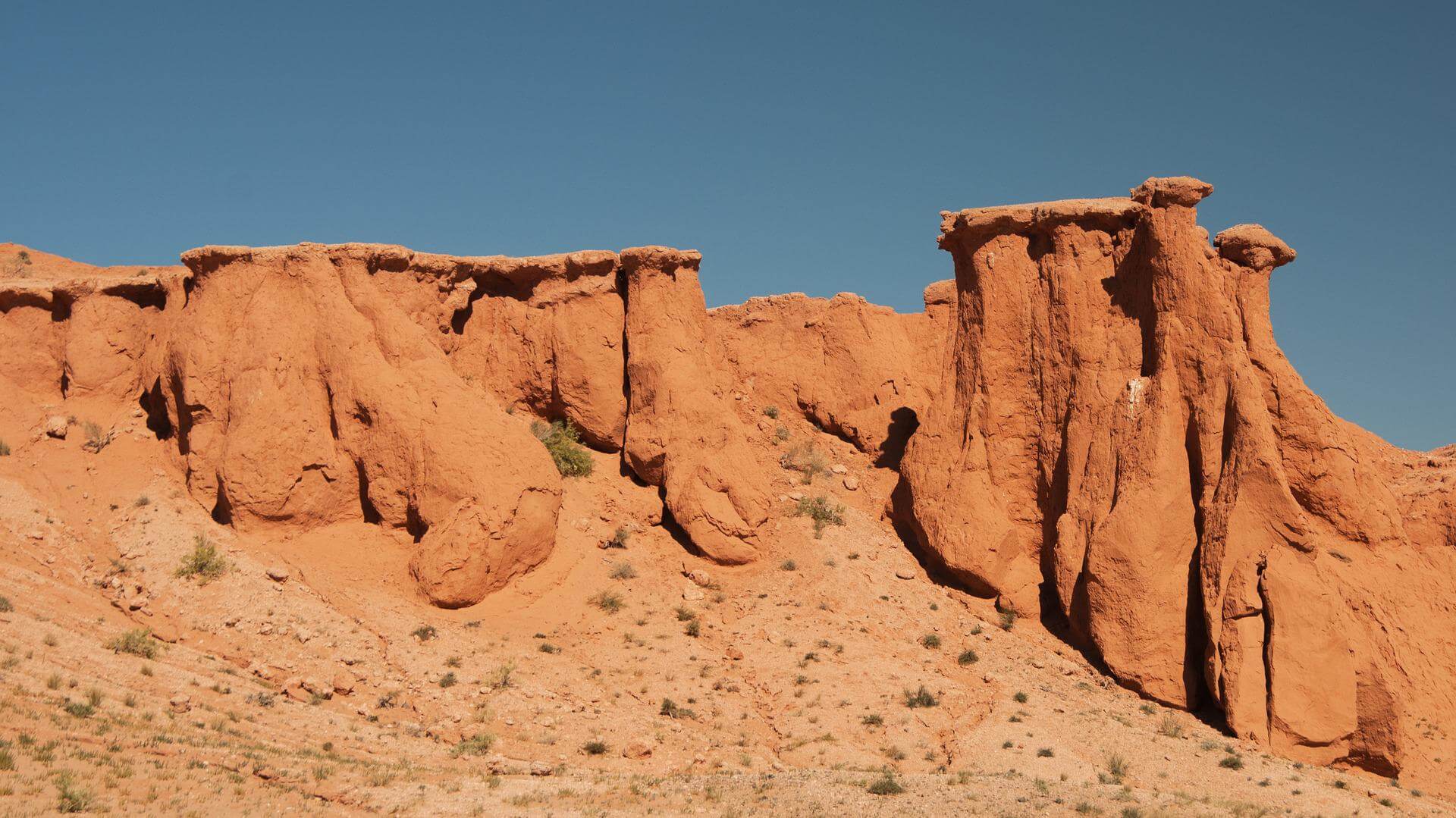 Bayan tsag
07:30 Departure
12:00 Lunch and shower
14:00 Discover Bayan Tsag
17:00 Dinner, Accommodation Ger & Yurt
Day 6: Baga gazar chuluu
Total Travel time: 8 hour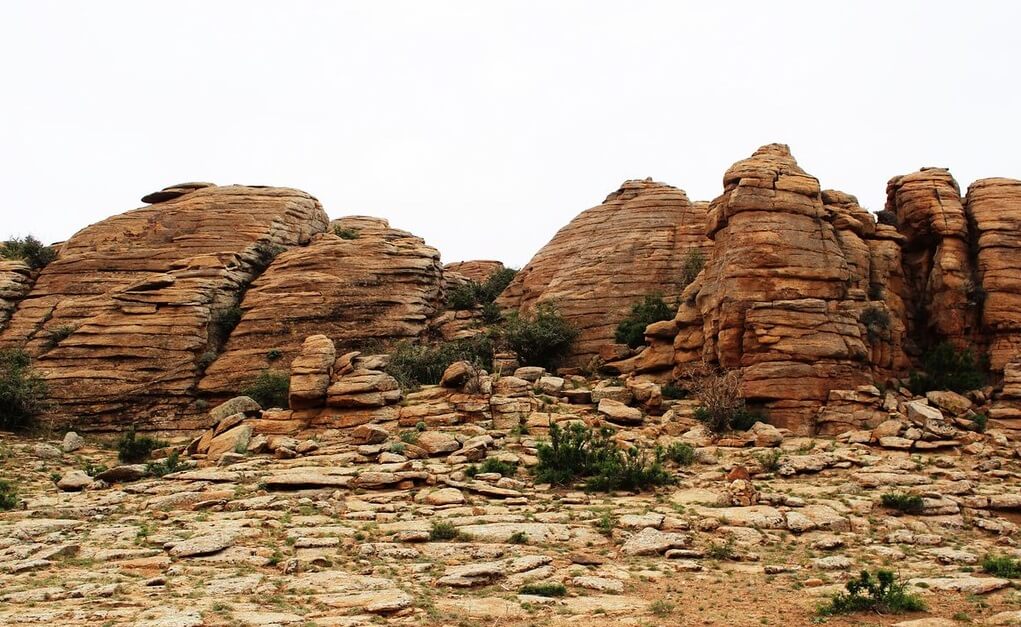 Baga gazar chuluu
07:30 Departure
14:00 Lunch and shower
17:00 Discover /1 hour/
19:00 Dinner, Accommodation Ger & Yurt
Day 7: Terelj
Total Travel time: 6 hours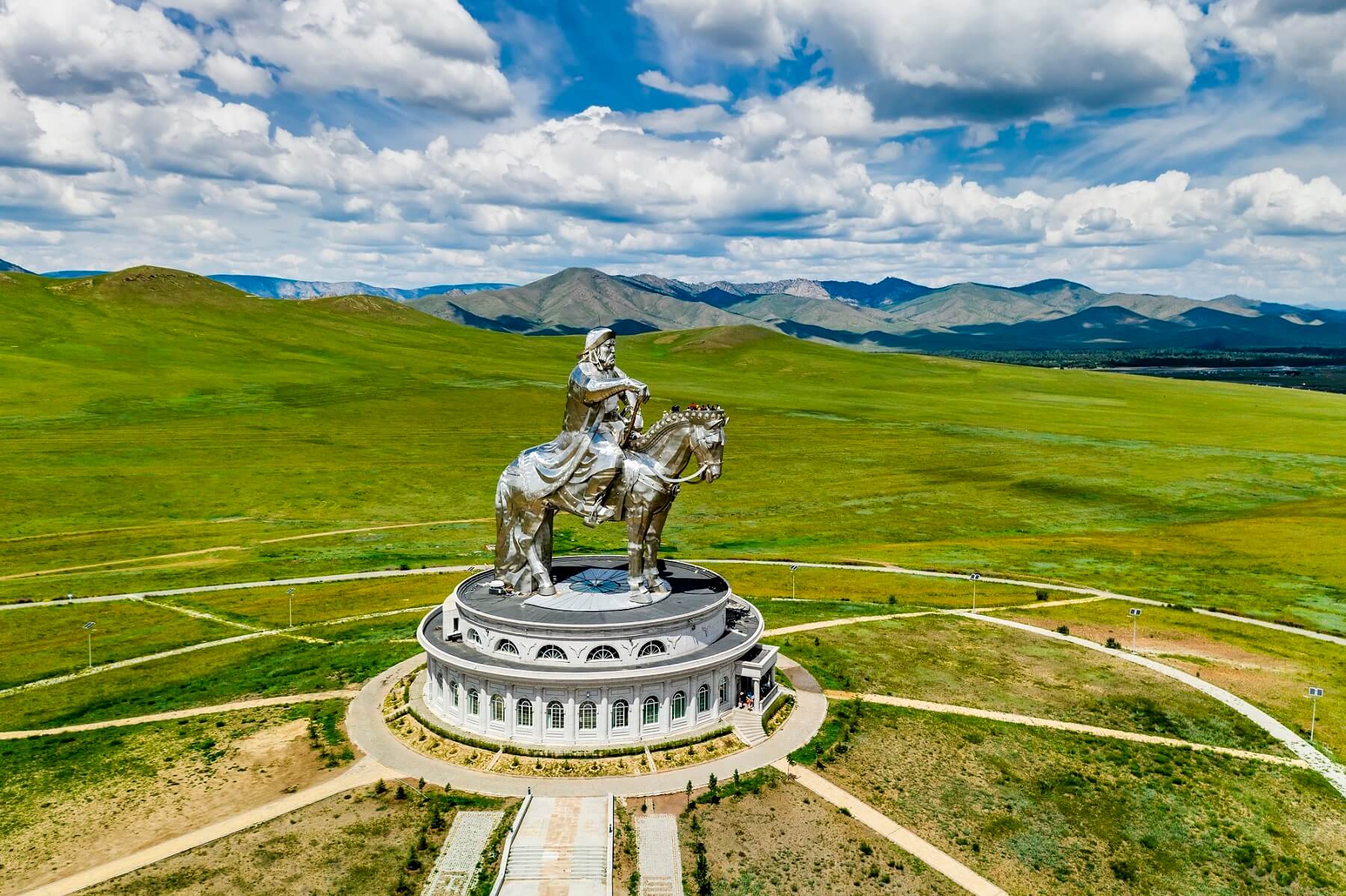 Terelj
07:30 Departure
12:00 Lunch
14:00 Discover Terelj
18:00 Dinner, Accommodation Ger & Yurt
Day 8: Ulaanbaatar
Total Travel time: 2 hours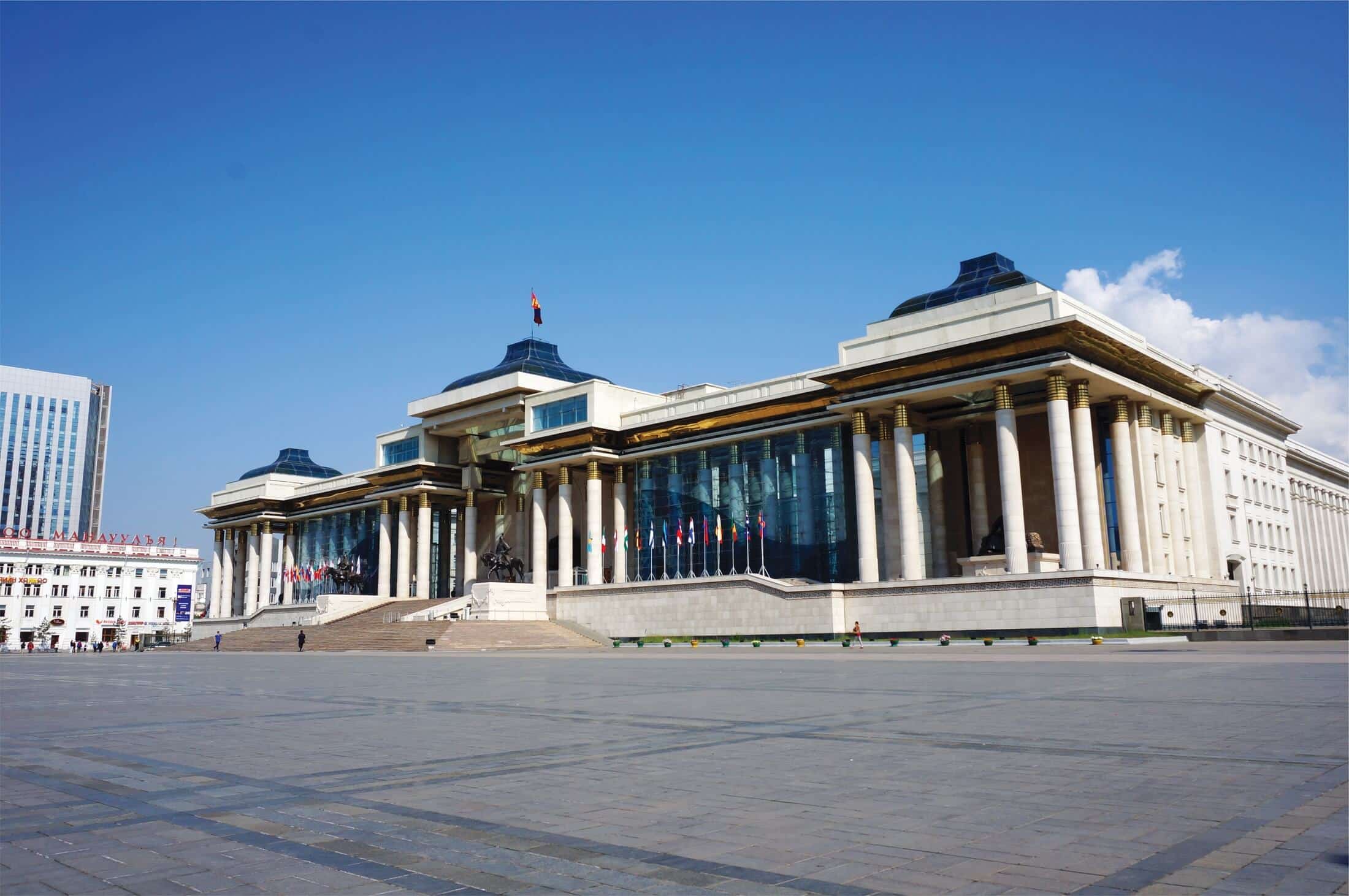 Terelj
10:00 Departure
12:00 Lunch
16:00 Ulaanbaatar arrival
Amazing Gobi Desert
Discover new nomadic life
Related content:
In the vast and arid landscapes of Mongolia's Gobi Desert, an extraordinary creature thrives, known as the Mazaalai, or the Gobi Desert pocket gopher. Hey, meet the Mazaalai, a tiny…